Threats to Coral Reefs
Identifying and Addressing Threats to Reef Communities
What We Mean by "Threats"
Coral reefs face a variety of anthropogenic and environmental stressors from warming ocean temperatures and bleaching events to disease brought on by climate change and increased human activity, leading to degradation, loss of biodiversity, and a decline of the ecosystem benefits that reefs provide.
Before we can provide feasible and realistic solutions, we must first identify and address those stressors that most immediately impact coral reef communities from warming sea surface temperatures and bleaching events to disease. This page serves as a tool to keep you updated and informed regarding current threats to these natural ecosystems.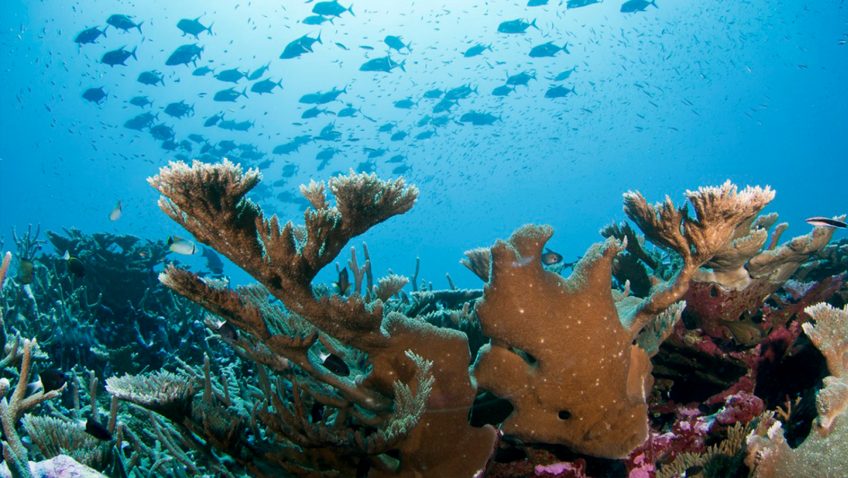 Elkhorn Coral (Acropora palmata) is an essential reef-building coral throughout the Caribbean, and it is currently critically endangered (IUCN Status) due to ocean warming.
Ocean Acidification
As oceans warm, they are able to take up and store greater concentrations of carbon dioxide (CO2) that has serious negative effect on reef ecosystems and other marine environments globally: Ocean Acidification (OA). Following the chemistry, an increase in CO2 taken up by the ocean leads to an increase in hydrogen ions (H+) in the ocean through a series of chemical reactions, making the oceans more acidic. This increase in hydrogen ions threatens coral reefs as they bind with carbonate, an essential molecule corals require to build their hard internal skeleton (composed of Calcium Carbonate, CaCO3). With less available carbonate ions, corals and other organisms including oysters and shellfish are unable to maintain and build up the hard structures they need to live.
The effects of ocean acidification on coral reefs are thus amplified by increased emissions of carbon into the atmosphere. Identifying how corals persist in response to this environmental stressor is crucial to understanding the future of coral reef ecosystems. AOML scientists continue to advance research including a new monitoring framework that will aid resiliency and restoration efforts.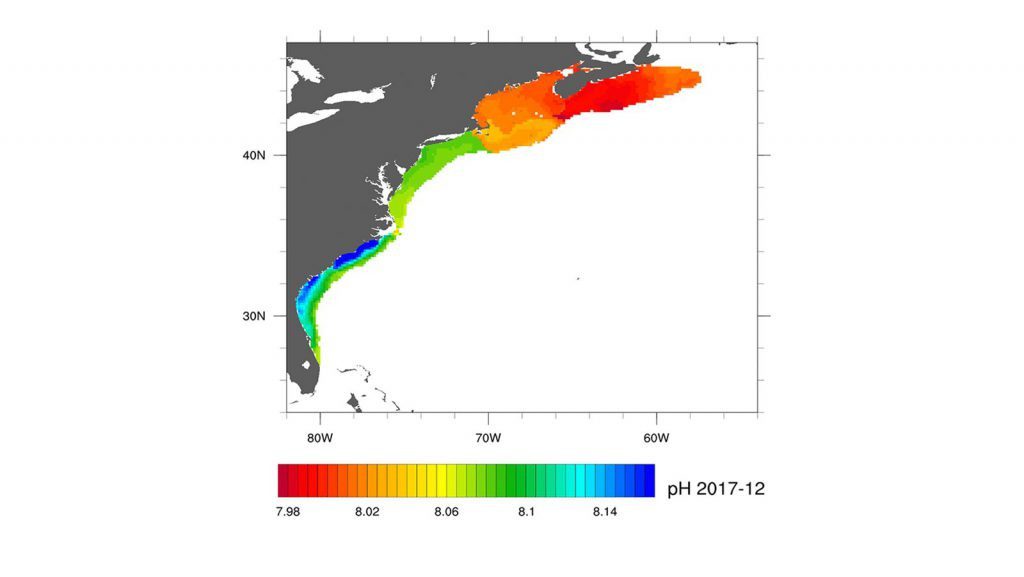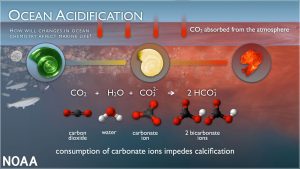 Coral Bleaching
Coral bleaching occurs when corals become physically stressed due to extreme changes in temperature, light or nutrient concentrations in their surrounding habitat, and they expel the photosynthetic algae found within their tissue, turning them a pale white and leaving them vulnerable to mortality. However, bleaching does not mean the corals immediately die, and they can recover from a bleaching event.
This photosynthetic algae is both the major source of food for corals (producing organic carbohydrates that the coral needs to survive) and gives the coral its vibrant coloration, thus explaining why they turn a pale white when the algae is expelled. When bleaching occurs, corals cannot play host to their photosynthetic algae again until the physical stress (high sea surface temperatures, reduced light penetration of the marine ecosystem, etc.) is reduced, and the longer the physical stress persists, the more likely corals are to undergo mortality.
To see what bleaching looks like, click here.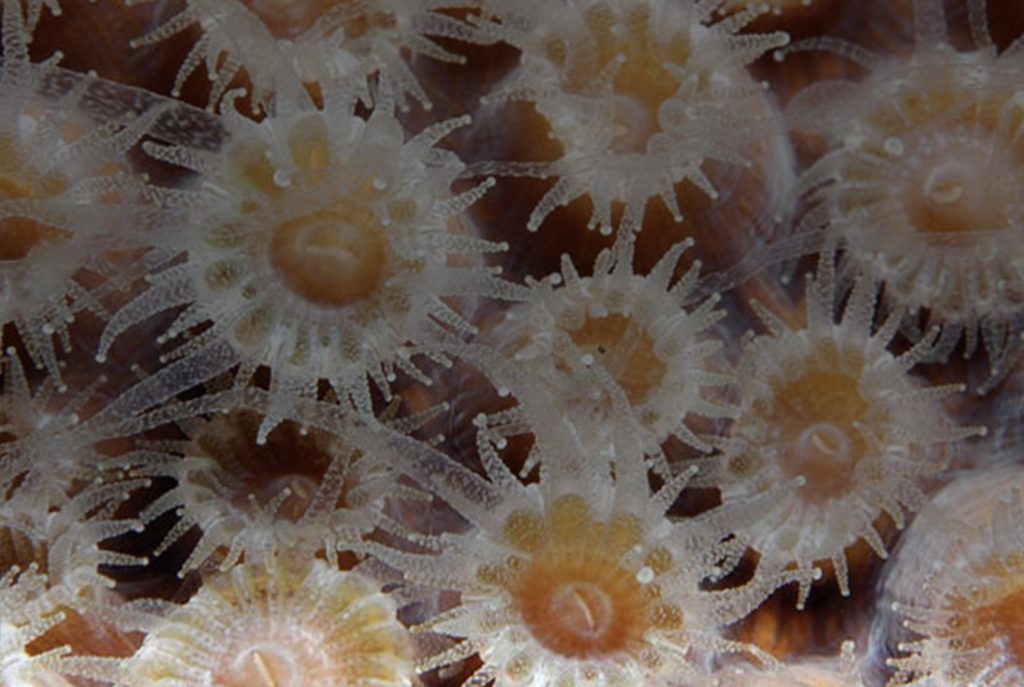 Marine Heat Waves
A marine heat wave is when the ocean temperature is extremely warm relative to what is typically considered "normal," or above the 90th percentile for at least 5 days – but some can last for months. The prolonged marine heat wave of 2023 in the Atlantic Ocean, Gulf of Mexico, and Caribbean Sea has the potential to have negative impacts on marine ecosystems, specifically the bleaching of corals. To learn more, see here.
Coral Diseases
Corals are highly susceptible to a variety of diseases that have increased in frequency over the last few decades. White band disease mainly threatens Acropora cervicornis (Staghorn) and Acropora palmata (Elkhorn), both ESA-listed species that are key to restoration efforts across Florida and the Caribbean. Of growing concern is the fast-spreading Stony Coral Tissue Loss Disease (SCTLD) that was first observed on Virginia Key in 2014 and has expanded across the Caribbean.
AOML's Coral Program is at the forefront of a joint multi-agency effort that strives to address and monitor these diseases with ongoing research aimed at finding solutions that mitigate the effects of disease on essential reef ecosystems. To learn more about our research on coral disease, click here.
Dredging
Digging up of debris and resuspension of sediment from the bottom of marine environments during dredging operations is a key stressor to corals. Dredging is typically performed to widen or deepen navigation channels in bodies of water used for shipping and recreational boating. As vessels increase in size to carry greater loads, channels must be made deeper and wider.
How does this impact corals?
If not done carefully, dredging can stir up sediment and increase turbidity that attenuates the amount of light needed by photosynthetic symbionts living in the soft tissue of corals. Furthermore, high sedimentation rates can lead to coral mortality by burying colonies and decreasing the ability of coral larvae to settle and survive in the area impacted. When marine sediment becomes resuspended, it may also carry pathogenic bacteria that can trigger coral disease outbreaks.
What's being done?
AOML Scientists are working in partnership with the Army Corps of Engineers (ACE) to develop the 'Environmental Information Synthesizer for Expert Systems' (EISES), a state-of-the-art water quality and turbidity monitoring system that will inform management of dredging activities in Port Everglades of Ft Lauderdale in Florida. The goal is to mitigate the effects of dredging on benthic ecosystems when expansion of the Port Everglades begins in 2027. Current testing and data collection prior to the onset of dredging operations is essential to establish baseline conditions of turbidity, water quality and other environmental parameters in the surrounding area to distinguish between disturbances caused by natural processes (e.g. high winds and strong current) and what is caused by dredging.
The EISES is installing multiple sensor packages to the seafloor and near the surface that transmit data in real time. Surface buoys also collect meteorological variables such as wind speed and direction, temperature, precipitation, and others.By combining these data sets the EISES will trigger early alerts when disturbances attributed to dredging are detected to inform management when dredging activities must be reduced or temporarily stopped to alleviate pressure on marine ecosystems.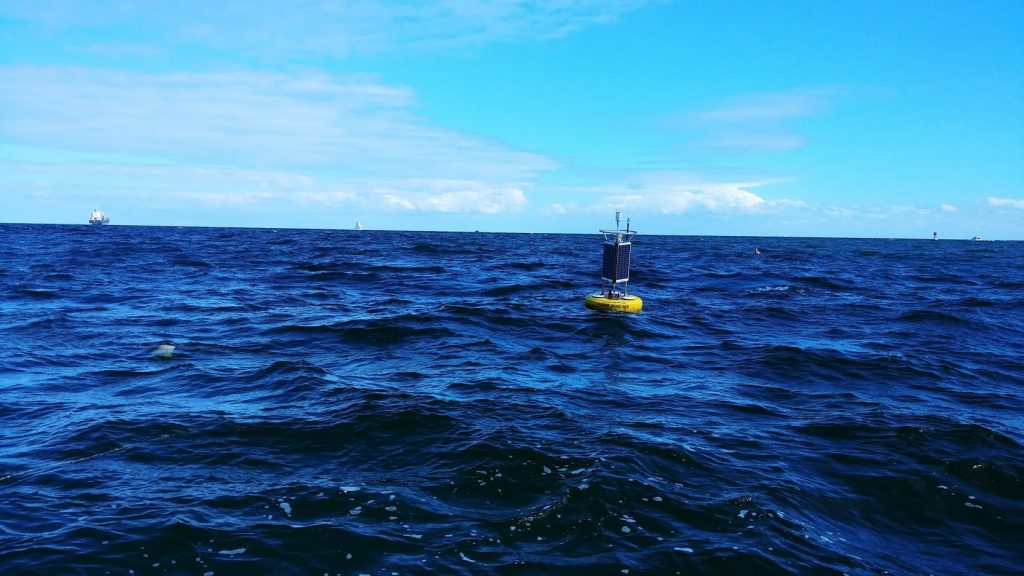 A Bold and Unprecedented New Effort to Tackle the Vast Threats to Marine Ecosystems
NOAA announced $4.2 million in funding awarded to a collaborative project entitled the Florida Regional Ecosystems Stressors Collaborative Assessment (FRESCA), co-led by NOAA's Atlantic Oceanographic & Meteorological Laboratory (AOML) and the University of Miami, and involving seven different academic and research institutions.
Marine Heatwave Frequently Asked Questions
Bleaching Observations
(January 2023 – July 2023)
Below you will find examples of bleaching on experimentally outplanted corals at long-term monitoring and research sites by scientists with the AOML Coral Program, University of Miami, and the Cooperative Institute for Marine & Atmospheric Studies due to the marine heatwave of 2023.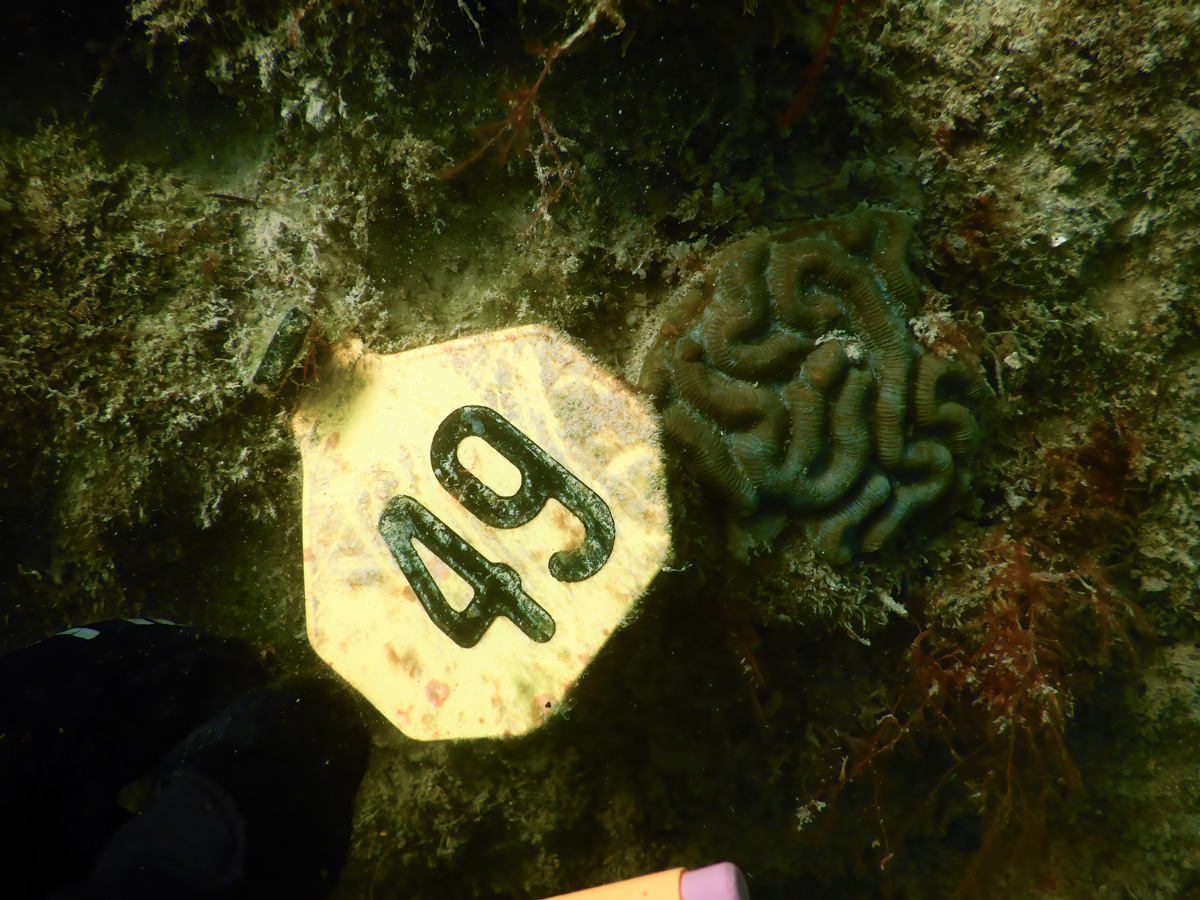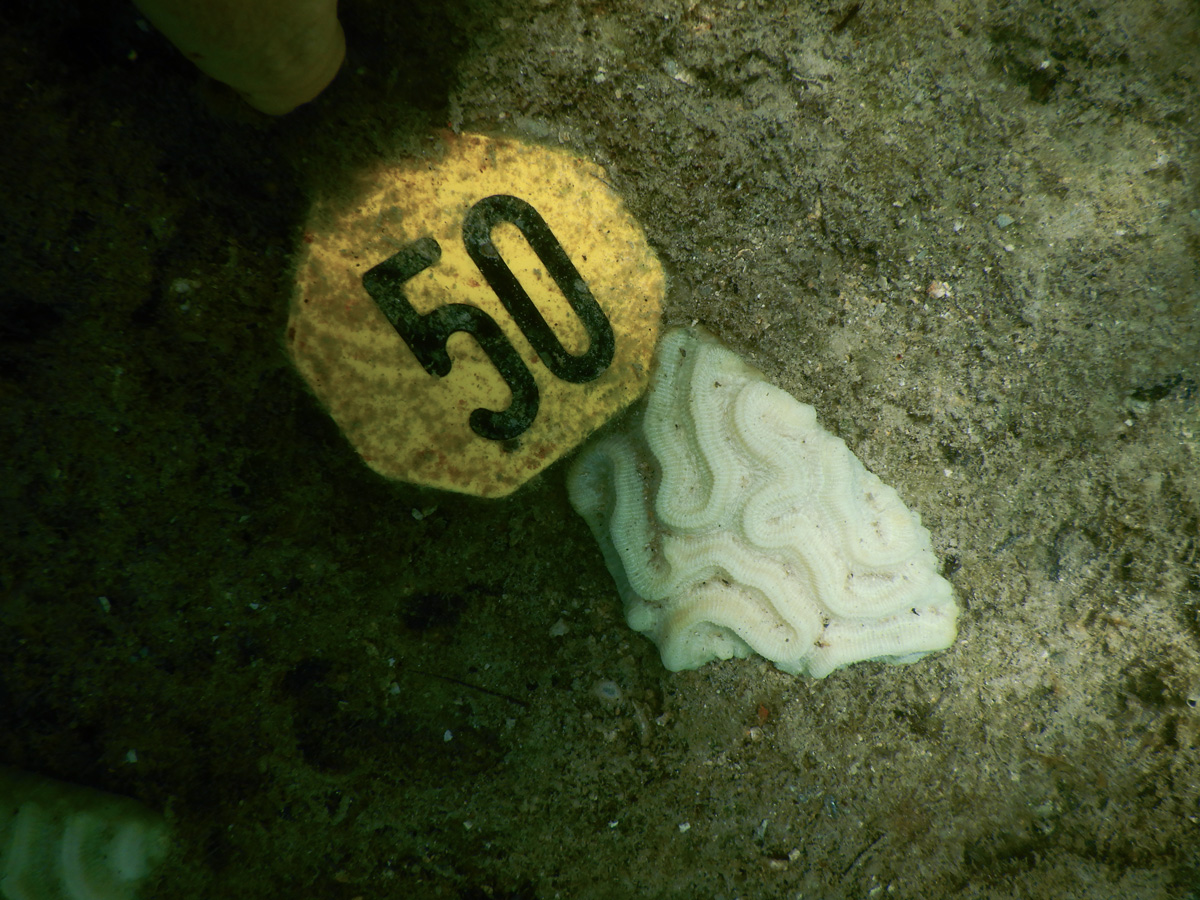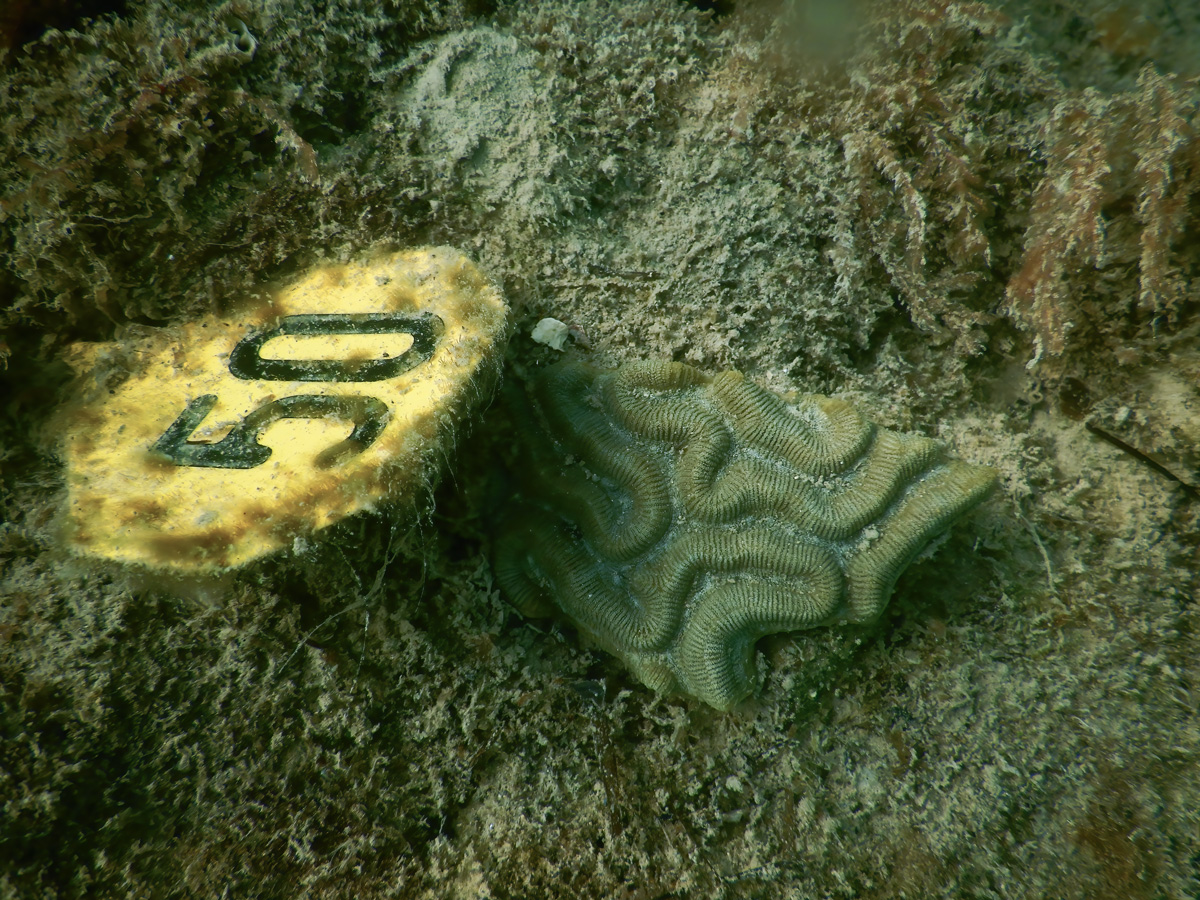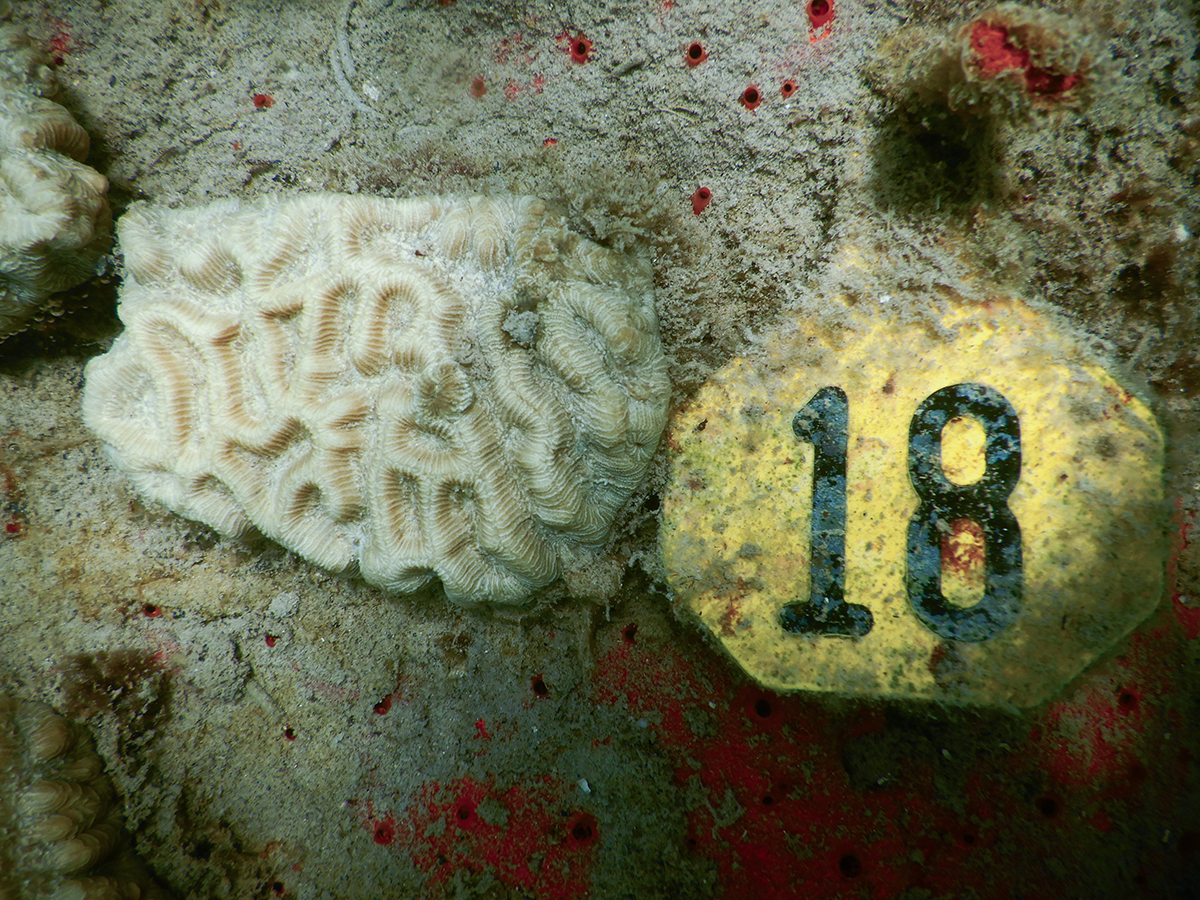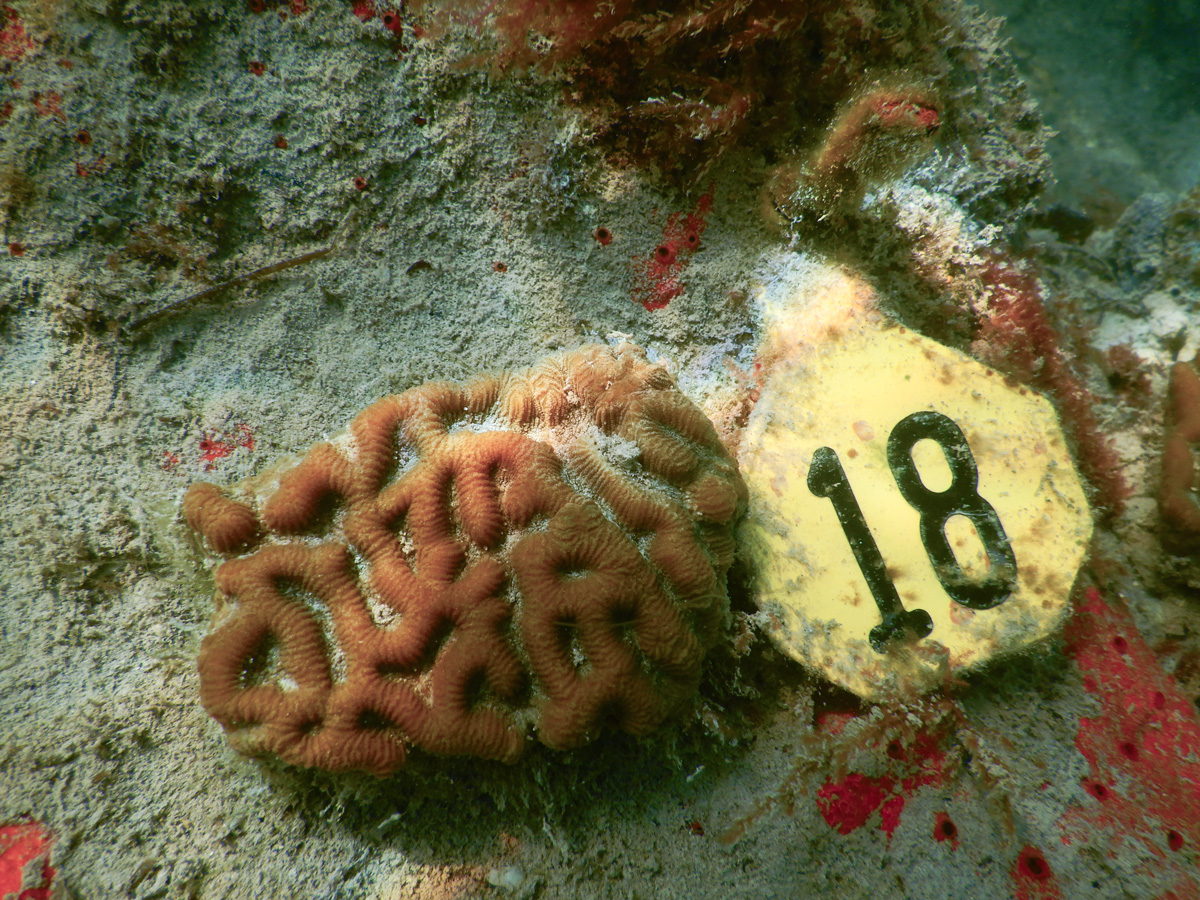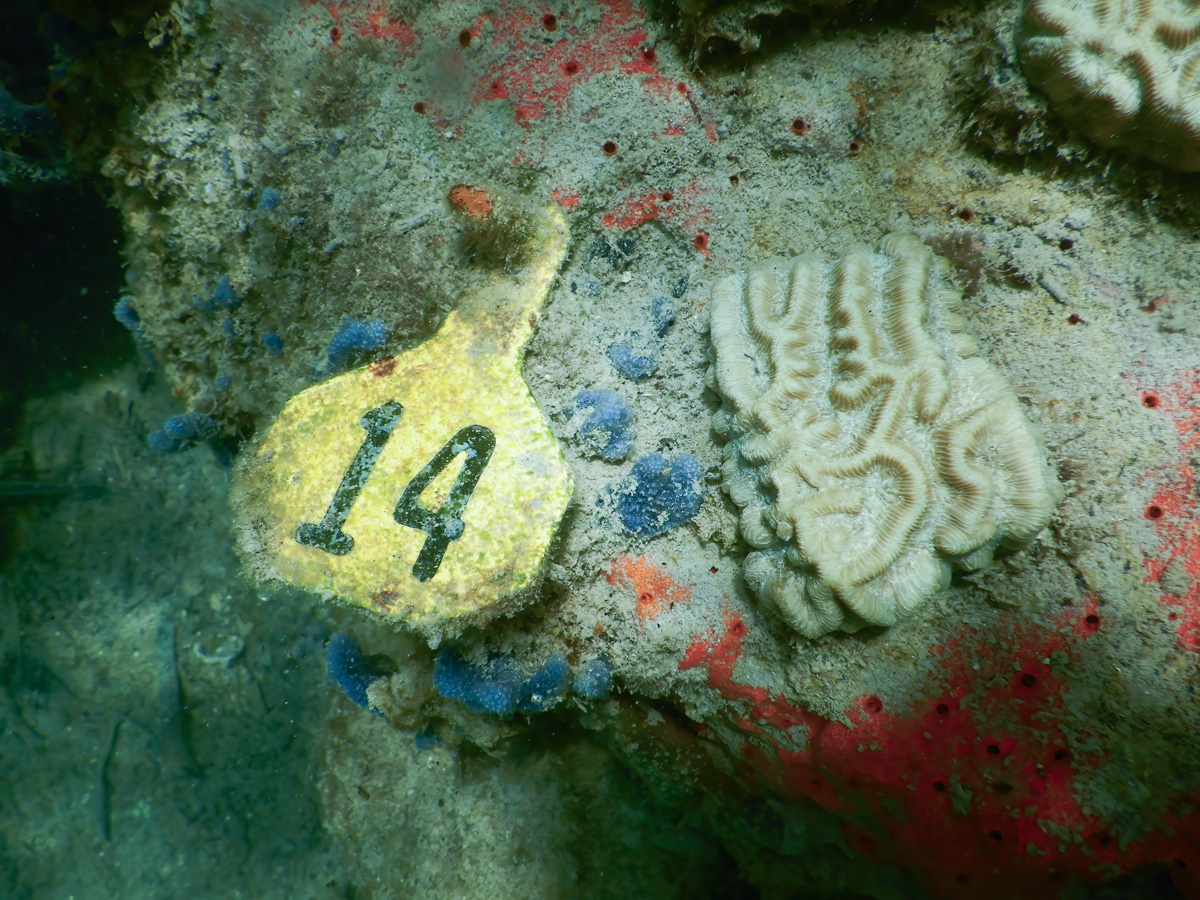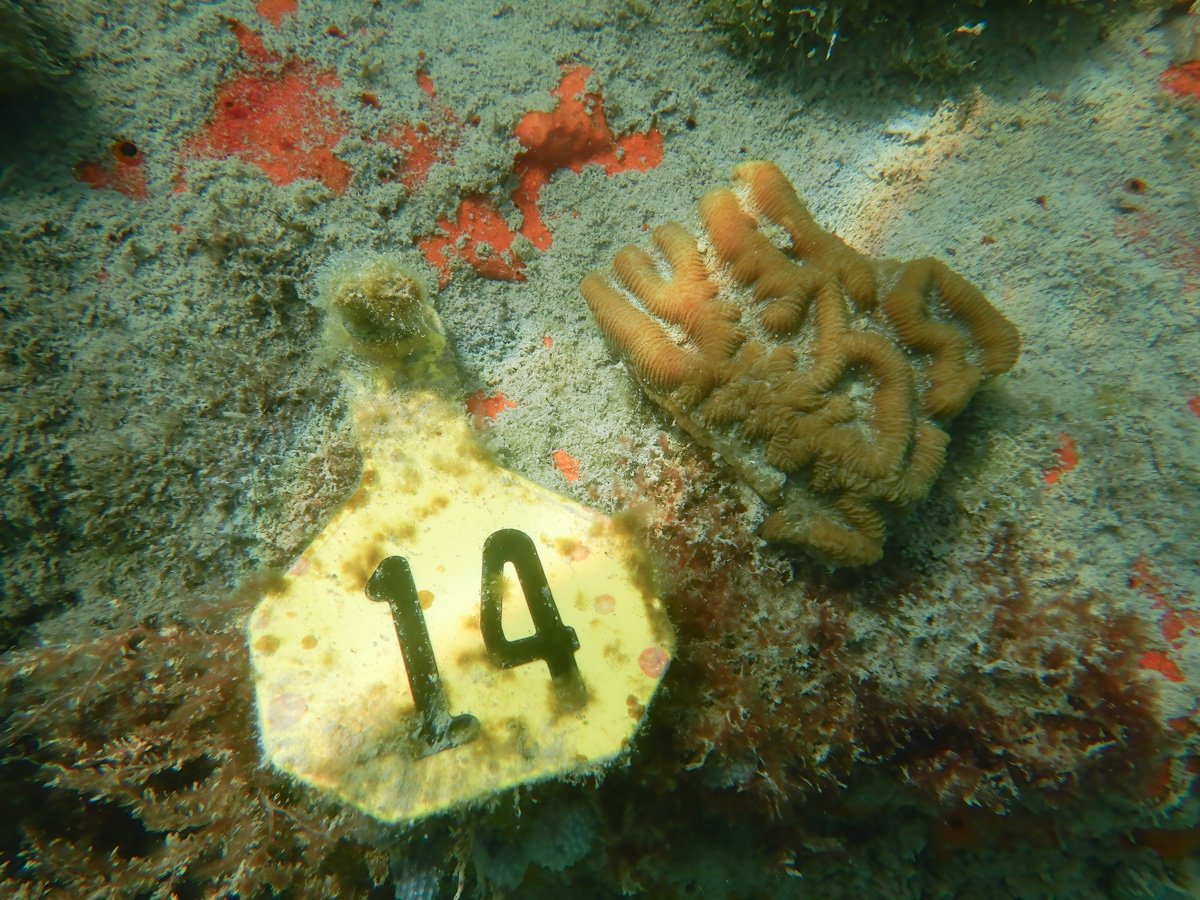 Emerald Reef