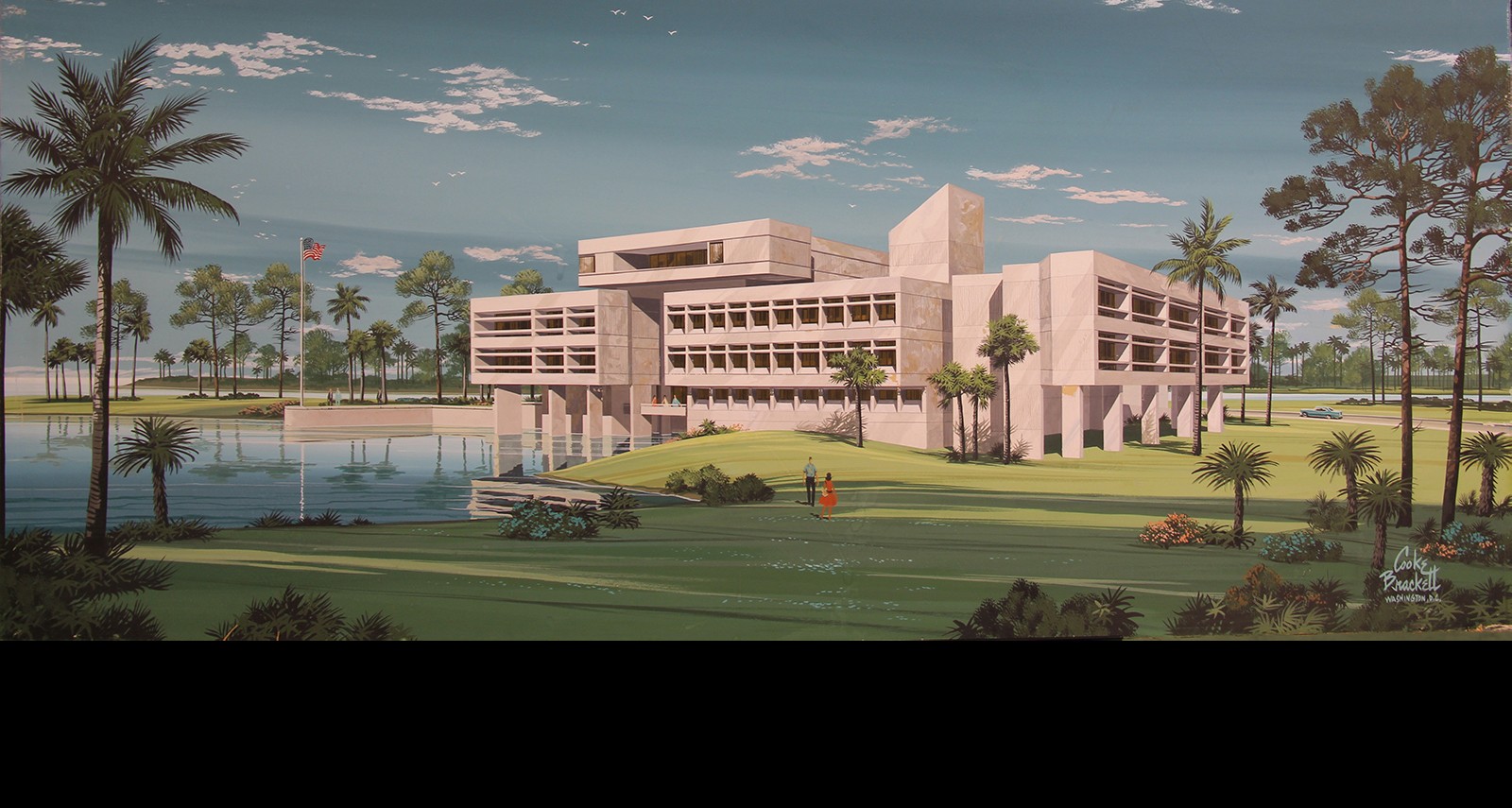 Our History
NOAA's precursor, the Environmental Science Services Administration, made a decision to put a national laboratory and a ship base somewhere on the East Coast. In 1967, Miami was selected out of more than 120 sites and the initial process began. The ESSA broke ground in 1970 and construction was completed in 1972. AOML has since dedicated its resources to building one of the most prolific research profiles on coastal and ocean science. In addition, we have hosted and been home to scientists who have contributed greatly to our field, including some who are still pushing the boundaries of our science today. See the history of AOML's leadership below.
The Coggins Art Gallery
Harris B. Stewart commissioned Jack Coggins to do a series of illustrations that reflected the work we did at AOML. Below is a gallery of the highlights of that collection.