The Experimental Reef Lab
Impacts of Ocean Acidification, Rising Temperatures, and Changing Conditions on Reef Ecosystems
Who We Are
The Experimental Reef Lab at the University of Miami was designed and built as a state-of-the-art system for conducting research on coral response to changing environmental conditions to determine their resilience to stressors such as rising temperatures, ocean acidification, and nutrient flux.
Together with the Cooperative Institute for Marine and Atmospheric Science, we use custom-built technology to control conditions with a precision up to an order of magnitude higher than other contemporary systems.
Scientists at AOML Present Coral Research at the First Virtual International Coral Reef Symposium
Coral scientists at NOAA's Atlantic Oceanographic Meteorological Laboratory (AOML) and the University of Miami Rosenstiel School's Cooperative Institute for Marine and Atmospheric Studies (CIMAS) will be presenting their research at the 14th International Coral Reef Symposium (ICRS) from July 19-23, 2021, which will be held virtually for the first time in the history of the ICRS.
Imagined and Built in 3D
Independent Tank Systems Custom Built with 3D Printers
3D Scanning Lab
The Experimental Reef Lab group has two high-tech CT scanners to aid research on corals. With this technology, we can track:
How corals grow over time by looking at surface area
Bioerosion and stress responses
Response to change at the reef level by stitching together coral mosaics
3D Scanner
AOML's 3D scanner enables scientists to measure surface area growth. With this technology we are able to look at coral growth over decadal timescales.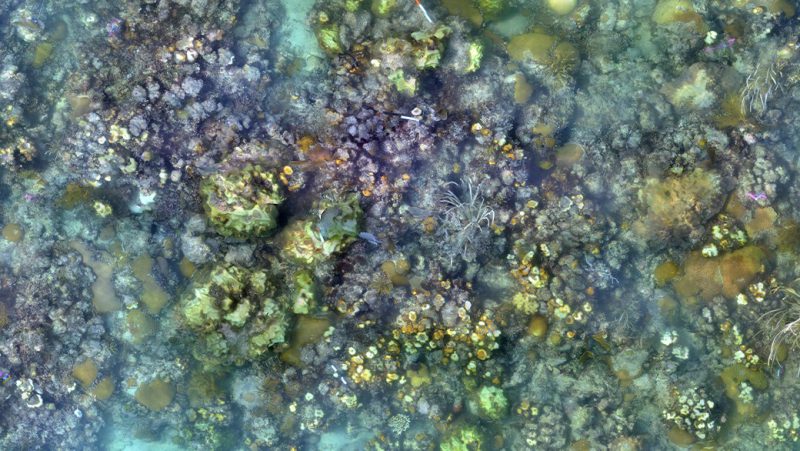 Reef Mosaics
AOML's scanning capabilities extend to the reef scale with reef mosaic images. It's all digital, meaning that scientists can easily see changes and stress response at the organism level.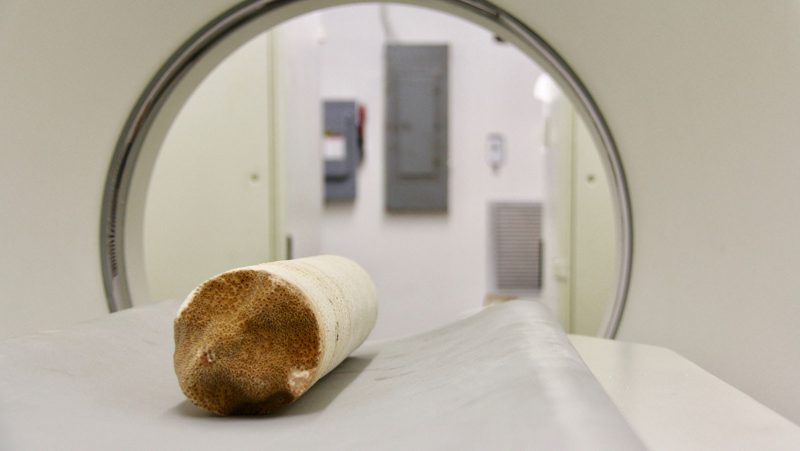 Micro Scanner
AOML's Micro CT scanner looks at corals at the micro scale with individual scans so scientists can detect changes at the organism level.
Driving Innovative Science
With Experimental Design
AOML's Ocean Chemistry and Ecosystems Division has taken a visionary approach to answering our most pressing questions about coral reef health by stepping outside of science and embracing new technology to engineer in-house solutions. This lab was built with in-house materials and technology from the Advanced Manufacturing and Design Lab. Visit the lab page.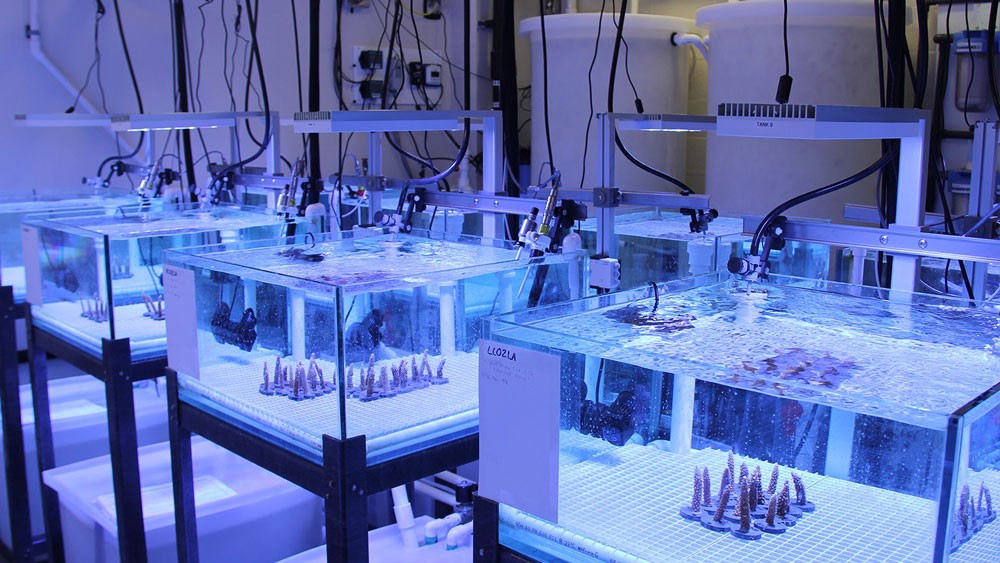 Reef Erosion
in Acidified Oceans
Bioeroders and calcifying organisms can have significant impacts on coral reefs, especially under changing climate conditions. Using incubation chambers designed and built in AOML's Advanced Manufacturing and Design Lab, scientists are able to directly measure short-term calcification/dissolution rates of various calcifying and bioeroding organisms. Alkalinity of seawater changes based on the amount of calcification/ dissolution that occurs throughout an incubation period. This means that by analyzing the seawater chemistry at the start and end of an incubation, they use the change in total alkalinity to measure calcification/dissolution that occurred during that period. In addition, the upper chamber can be swapped with a dark-chamber to further quantify day vs night calcification/dissolution rates. These chambers have been successfully used with multiple reef organisms, including coral (Orbicella faveolata), endolithic algae substrate, and bioeroding sponges (Cliona delitrix and Pione lampa).
Subsurface Automated Water Samplers
A sub-surface automated dual water sampler (SAS) for sampling water and analyzing the changes in carbonate chemistry on coral reefs at finer temporal and spatial scales. To lean more about this project, visit its page here.
Subsurface Automated Water Samplers allow scientists to detect nuanced variations on the reef at certain times to better understand the ecosystem. Keep reading to visit the blog post or build your own with instructions below.
Methods for Dealing with Coral Disease
Florida's coral reefs are currently experiencing a multi-year mortality of corals. This die-off is disease related and has affected 21 species of corals, including both endangered species and primary reef-building corals. These diseases cause tissue losses that affect a whole colony of coral. This phenomenon was first observed in 2014 on Virginia Key, and has since moved to the Lower Florida Keys. Given the rapid spread and widespread mortality, it is imperative to find solutions and minimize the damage to our coral reefs.
In May 2018, an experiment with the University of Miami applied UVC light to diseased coral and subsequently monitored disease progression. Ten parent colonies from two species (four Pseudodiploria strigosa, six Colpophyllia natans) were collected from three sites at Cheeca Rocks. Corals were transported back to the Experimental Reef Lab where they were divided into fragments with a thin margin of diseased tissue at one end. A custom UVC dosing device was engineered and built at the AOML Advanced Manufacturing and Design Lab that delivered a measured dosage of 7100 microwatts cm-2 to submerged coral colonies.
We are leading stewards of a cleaner, healthier, more sustainable ocean.
We are using state of the art techniques for measuring coral growth and calcification. This video shows how we can assemble hundreds of x-ray images into a 3D model of endangered staghorn coral. This type of analysis allows us to look at skeletal density, structure, and coral growth in very high detail. These aspects of the coral will be influenced by ocean acidification and are important characteristics to consider when establishing management and restoration strategies.
Featured Publication
Marked annual coral bleaching resilience of an inshore patch reef in the Florida Keys: A nugget of hope, aberrance, or last man standing?
Annual coral bleaching events, which are predicted to occur as early as the next decade in the Florida Keys, are expected to cause catastrophic coral mortality. Despite this, there is little field data on how Caribbean coral communities respond to annual thermal stress events. At Cheeca Rocks, an inshore patch reef near Islamorada, FL, the condition of 4234 coral colonies was followed over 2 yr of subsequent bleaching in 2014 and 2015, the two hottest summers on record for the Florida Keys. In 2014, this site experienced 7.7 degree heating weeks (DHW) and as a result 38.0% of corals bleached and an additional 36.6% were pale or partially bleached. In situ temperatures in summer of 2015 were even warmer, with the site experiencing 9.5 DHW. Despite the increased thermal stress in 2015, only 12.1% of corals were bleached in 2015, which was 3.1 times less than 2014./p>
Partial mortality dropped from 17.6% of surveyed corals to 4.3% between 2014 and 2015, and total colony mortality declined from 3.4 to 1.9% between years. Total colony mortality was low over both years of coral bleaching with 94.7% of colonies surviving from 2014 to 2016. The reduction in bleaching severity and coral mortality associated with a second stronger thermal anomaly provides evidence that the response of Caribbean coral communities to annual bleaching is not strictly temperature dose dependent and that acclimatization responses may be possible even with short recovery periods. Whether the results from Cheeca Rocks represent an aberration or a true resilience potential is the subject of ongoing research.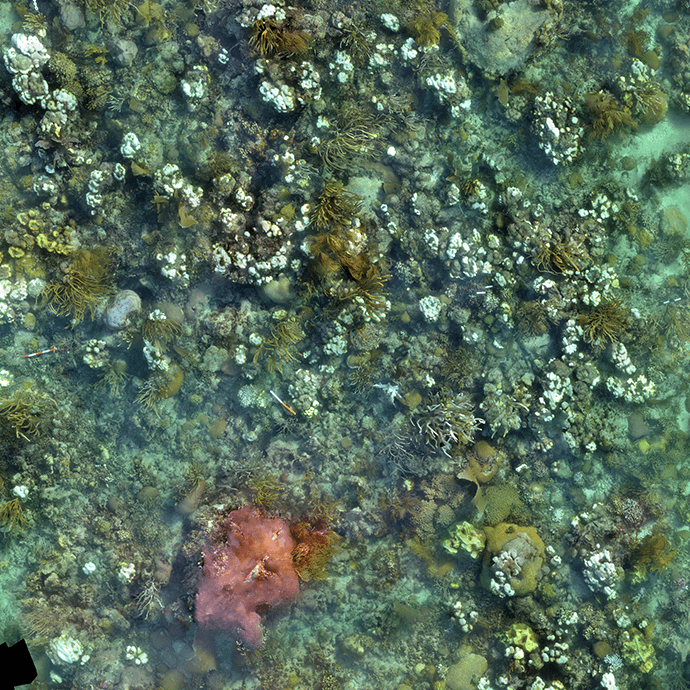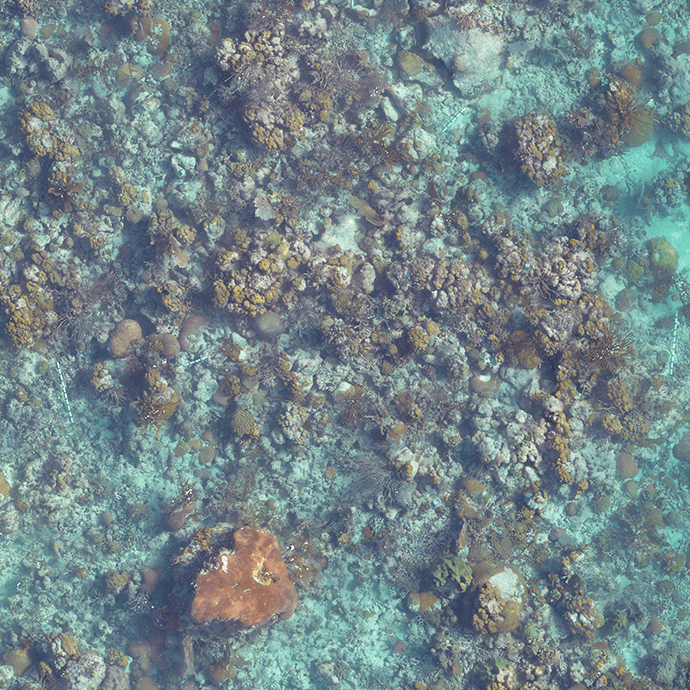 Gintert, B. E., Manzello, D. P., Enochs, I. C., Kolodziej, G., Carlton, R., Gleason, A. C., & Gracias, N. (2018). Marked annual coral bleaching resilience of an inshore patch reef in the Florida Keys: A nugget of hope, aberrance, or last man standing?. Coral Reefs, 1-15.