NOAA Hurricane Hunters continue reconnaissance for Tropical Storm Eta, which threatens to bring tropical cyclone hazards to south Florida as it restrengthens over water.
The G-IV aircraft took off for its last mission into Eta at 12:30 AM ET from Lakeland, FL on November 8. By circumnavigating the periphery of the system, the data supplied hurricane experts with up to date information about the system's interaction with the environment in which it is embedded.
The P-3 aircraft will take off at 4:30 PM ET on November 8 from Lakeland, FL to continue 12-hourly missions in order to investigate the cyclone's development. NOAA flight crews will pause missions on Monday as the storm nears South Florida and coverage from NOAA's ground radar network. AOML scientists anticipate subsequent flights to begin again Tuesday as the National Hurricane Center (NHC) predicts that Eta will slow down prior to stalling in the Gulf of Mexico.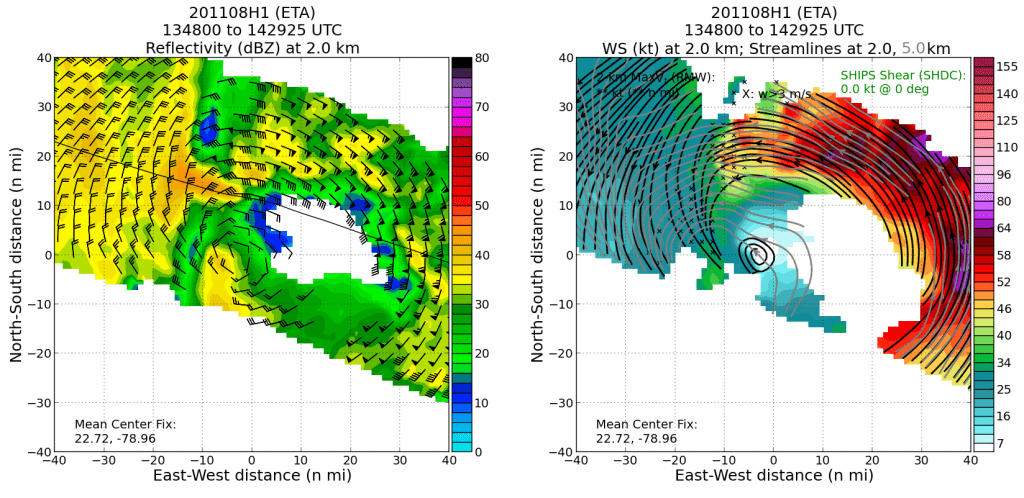 A complicated environmental configuration adds uncertainty to the forecast of Tropical Storm Eta in the long term, and motivates the objectives for these flights.
Conducting center fixes for NHC and model initialization tactics for the Environmental Modeling Center (EMC), the P-3 aircraft will locate and characterize the surface circulation and collect measurements that will optimize the performance of operational weather models.
Additional missions may become necessary as the system evolves and environmental conditions change. Beyond a 5-day forecast, NHC notes that numerical simulations diverge in their outcomes.
Scientists at AOML stress the importance of gathering aircraft observations of the storm during such times and actively adjust their flight plans to adequately monitor the progression of Tropical Storm Eta.
For the latest information about tropical cyclones and other weather systems, visit the NOAA National Weather Service National Hurricane Center.
For information on numerical prediction of tropical cyclones, visit the NOAA National Centers for Environmental Prediction Environmental Modeling Center.