Dr. Kelly Goodwin, a microbiologist at NOAA's Atlantic Oceanographic & Meteorological Laboratory, recently served as one of the NOAA representatives at the historic signing of the All-Atlantic Ocean Research and Innovation Declaration during the All-Atlantic Ocean Research Forum 2022. This declaration represents a major milestone towards ocean science diplomacy and a cooperative effort towards a sustainable Atlantic Ocean. The Atlantic Ocean serves as a valuable resource for many nations and requires widespread cooperation in order to effectively establish a management framework to address climate change, pollution, ocean observation, marine ecosystem conservation, a sustainable ocean economy, and effective aquaculture and fisheries. By signing this declaration, Canada, the United States, Brazil, Morocco, Argentina, Cabo Verde, South Africa, and the European Union have taken a major step toward protecting the ocean for the communities that rely on it now, as well as in the future.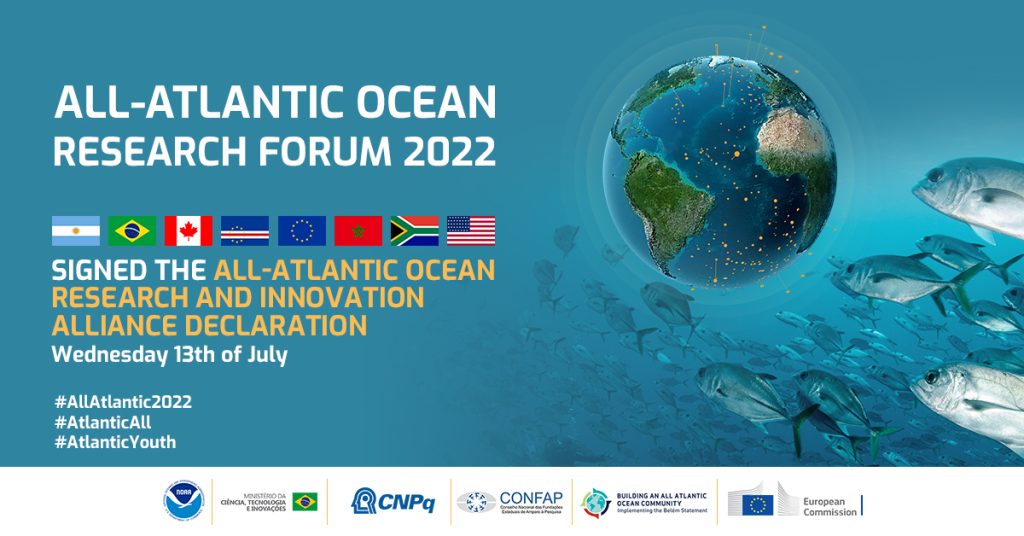 In addition to this historic signing, the All-Atlantic Ocean Research Forum included numerous dynamic side events, touching on important ocean-related topics. The Atlantic Ocean Research Alliance Marine Microbiome Working Group, which Dr. Goodwin serves as its U.S. Representative, featured its Marine Microbiome Roadmap to support the All-Atlantic Declaration's objectives by providing recommendations for enhancing the alliance between science, industry, and policy making. This roadmap highlights a few key areas on which the declaration plans to focus: facilitating cooperation across the Atlantic, increasing the visibility of marine microbiome research and application, and promoting a healthy ocean and sustainable bioeconomy. The application of biotechnology in marine microbiome research can help to address many key issues that our society is facing, from food security to human health and climate change.
"One of the things I'm most excited about is the hope and the commitment to moving our research deliverables into solutions and expanding our inclusiveness – putting the 'all' in All-Atlantic," said Dr. Kelly Goodwin. "That motivation is going to help us roll up our sleeves and get to work."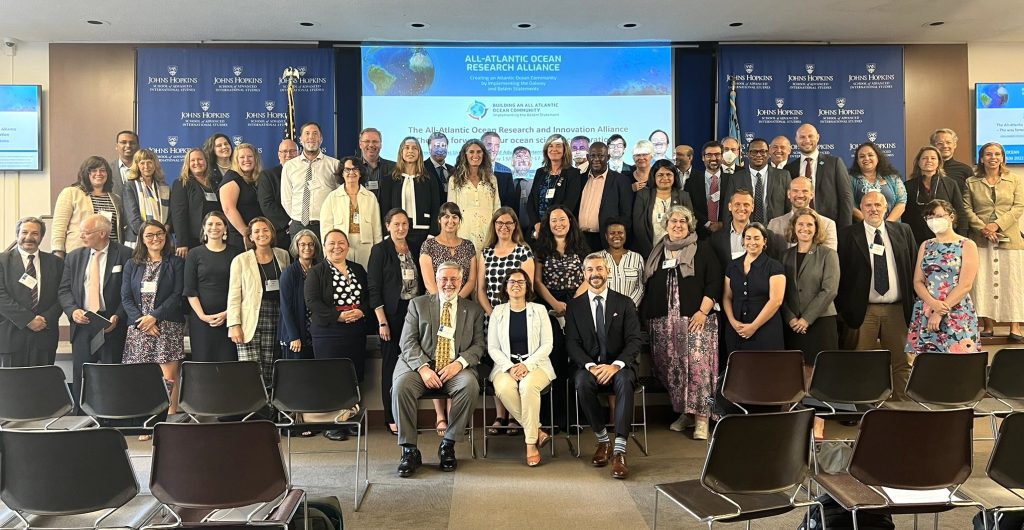 The United Nations has declared that this decade will be dedicated to Ocean Science for Sustainable Development. The Atlantic Ocean Research Alliance objectives are aligned with the UN's mission for the coming decade, so the cooperation of the signatory nations has come at the perfect time! Together these entities hope to "advance the shared vision of an Atlantic Ocean that is healthy, resilient, safe, productive, understood and treasured, to promote the well-being, prosperity and security of the Atlantic for present and future generations". This declaration builds upon the Galway Statement on Atlantic Ocean Cooperation (2013) and the Belmém Statement on Atlantic Ocean Research and Innovation Cooperation (2017), furthering international support.