In a recently published study, AOML hurricane researchers used multiple computer model forecasts to gain a better understanding of how Hurricane Michael rapidly intensified to 162 mph before making landfall in the panhandle of Florida. Hurricane Michael is an interesting case as it intensified despite strong upper-level wind shear, which usually weakens hurricanes. By contrasting two sets of forecasts, the study found that Michael only rapidly intensified when rainfall completely surrounded Michael's center, and when the eye of the storm itself was located in nearly the same place at different heights.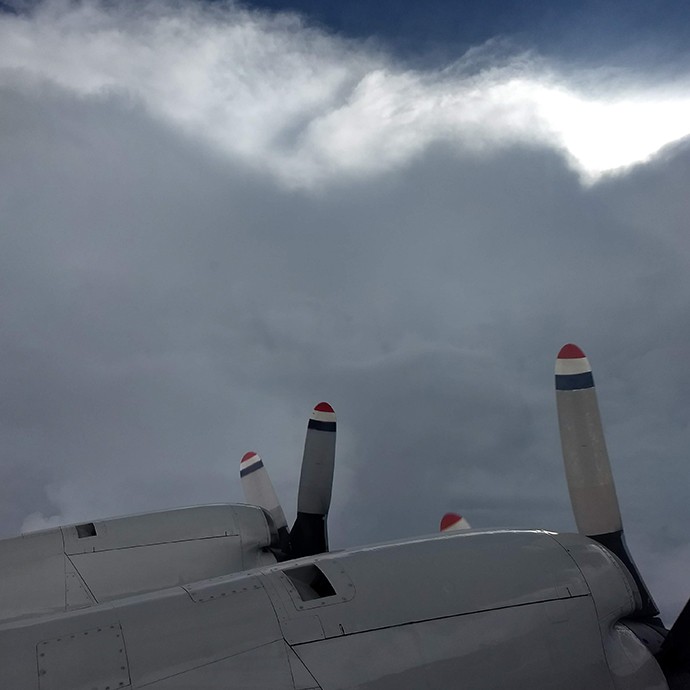 Weather forecasters use computer models to make predictions based on the weather conditions they can observe at the time. However, forecasters can't measure the weather at every location on Earth at all times, therefore, they run forecast models multiple times using different initial conditions that are similar to what they think is happening where they can't get observations. Researchers ran NOAA's HFV3 model, a model which is used to forecast weather over the entire globe, 40 different times to study the strengthening of Michael in the Gulf of Mexico. With multiple models, they were able to look at the differences between each forecast and identify which ones correctly showed the storm strengthening versus those that did not.
Most major hurricanes in the Gulf of Mexico tend to weaken prior to reaching land; this study shows how Michael was able to strengthen despite the strong vertical wind shear which usually weakens a storm. Wind shear is the difference in wind speed or direction over a short distance in the atmosphere.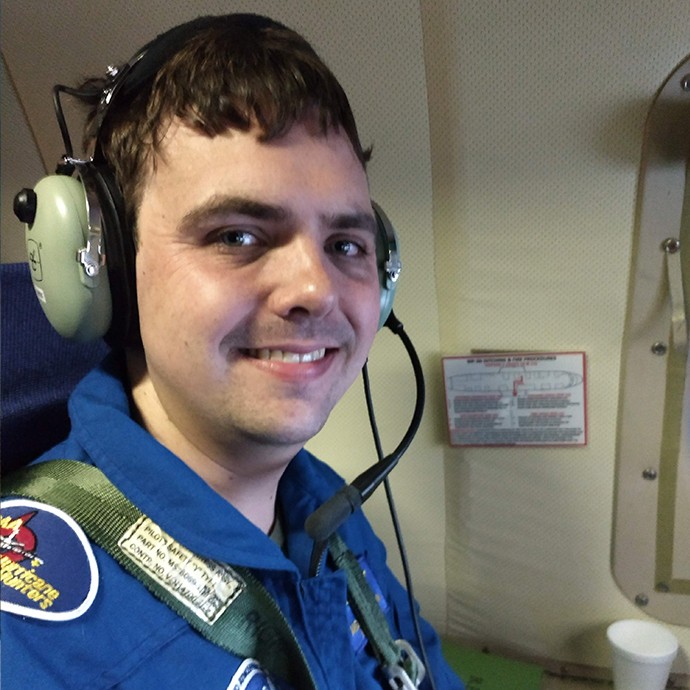 "Tropical cyclones tend to get stronger when the winds near the surface are similar to the winds higher in the atmosphere," says Andrew Hazelton, AOML hurricane scientist and lead author of the study. "Michael was unusual in that it was able to strengthen quickly despite winds changing fairly substantially higher in the atmosphere."

The figure below shows that rapid intensification occurred when rainfall completely surrounded the hurricane's center (in the center of the black circles), and not just on one side of the storm.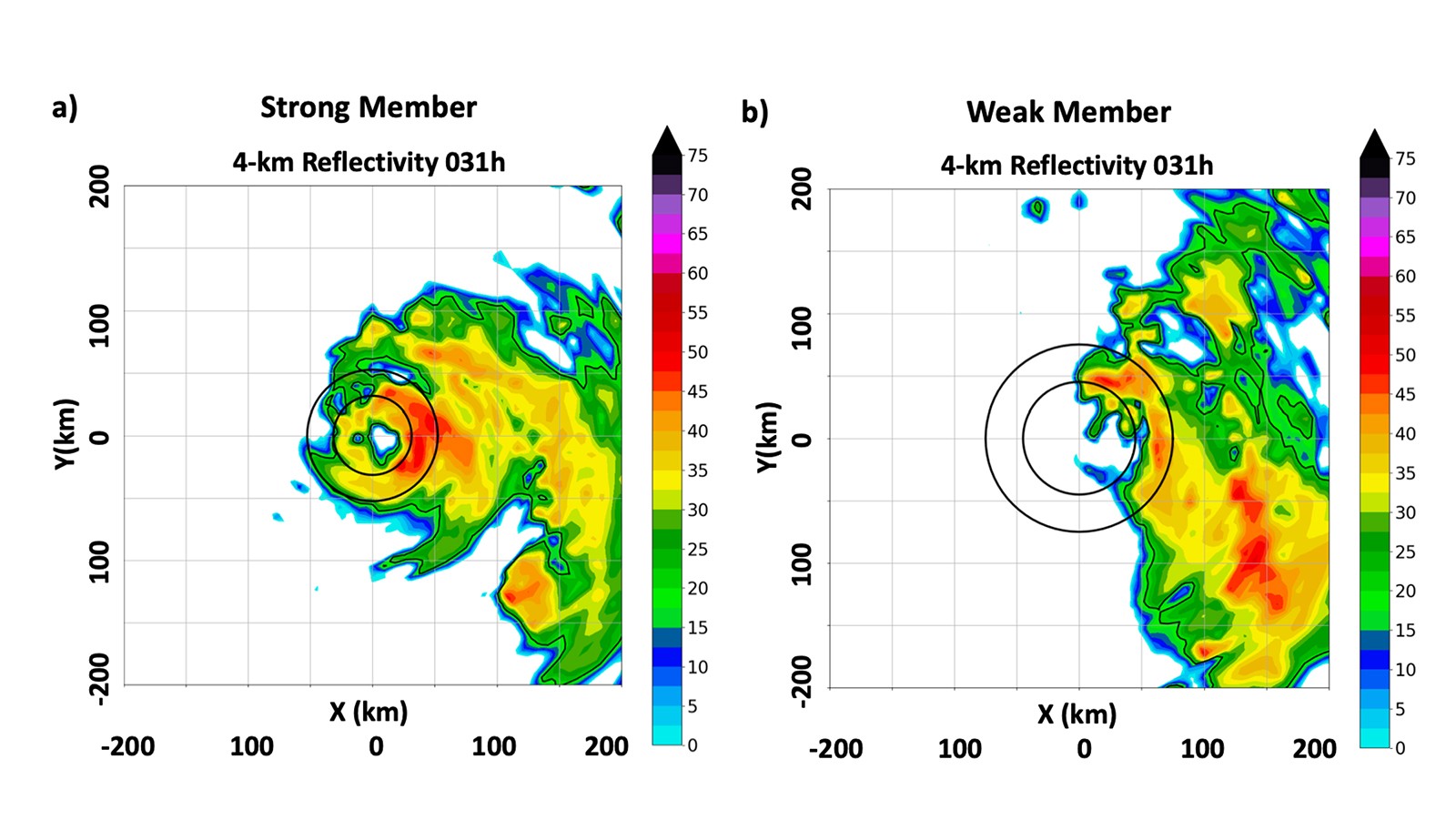 When the wind blows through a hurricane at different levels it pushes the center of the hurricane in different directions so that the top and bottom centers are not aligned. The forecasts that predicted Michael rapidly intensifying showed the centers aligned at different heights.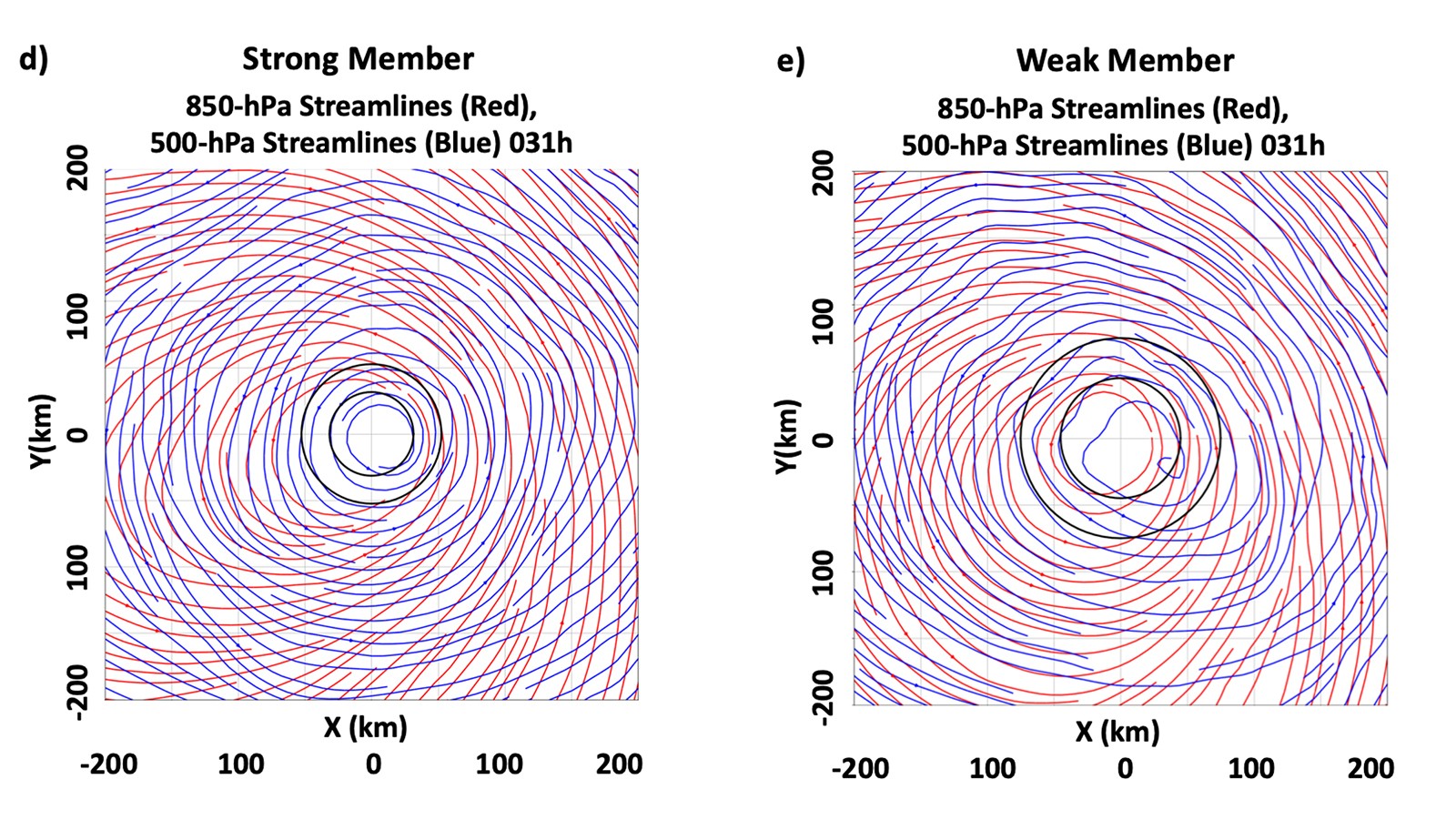 These models were validated through observations from NOAA's Hurricane Hunter aircraft which showed that the center of the storm was aligned and rainfall was surrounding the center when Hurricane Michael began its rapid intensification.
This study shows the capability of NOAA's HFV3 model to simulate structure and intensity change in moderate to high vertical wind shear. Timely and accurate warnings of storm track and intensity allow people to prepare and evacuate, reducing the potential for catastrophic damage and saving valuable lives and property.