NOAA's Atlantic Oceanographic & Meteorological Laboratory (AOML) is pleased to announce Dr. Renellys Perez as AOML's Physical Oceanography Division's next deputy director. Renellys officially began her new position on August 15th.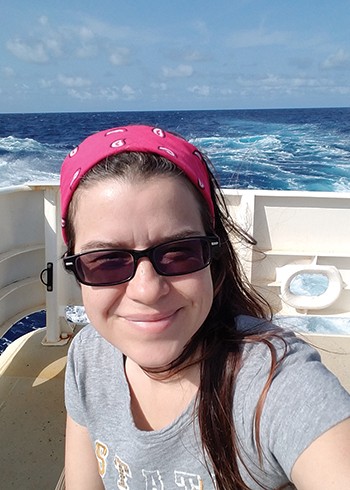 Dr. Renellys Perez was born and raised in Miami, FL, where her parents met after coming to the United States from Cuba. Renellys earned her B.S. and M.S. degrees from the University of Miami before moving to Corvallis, Oregon to earn her Ph.D. She graduated with her Ph.D. in Oceanography from Oregon State University in 2006. She then returned to Miami to join the AOML family in 2008 through the Cooperative Institute of Marine and Atmospheric Studies at the University of Miami. She became an NOAA federal employee in 2017.
Renellys' research is focused on ocean current variability, and how currents influence heat and salt distributions in the tropical and subtropical oceans and regional weather and climate. She has studied the processes that drive equatorial ocean currents and tropical instability waves in the Atlantic and Pacific, and the variability of the boundary currents and the overturning circulation in the South Atlantic.
When asked why she chose physical oceanography as a career choice, Renellys said "My love of math and physics, fondness for the ocean, and desire to study observable phenomena (even if you need a satellite to observe it) was what drew me to a career in physical oceanography."
Renellys' favorite aspects of the job are interacting with people across AOML, mentoring, outreach, going to sea, and building and sustaining partnerships whether they are within AOML, across NOAA, or with external partners. Through her work on science panels and steering committees, she understands the importance of developing integrated observing strategies to tackle important science and societal challenges.
Renellys is the recipient of the 2020 NOAA OAR EEO/Diversity Awards for Exemplary Service for her work with educational outreach activities and mentorship of women and minority communities. She is passionate about building a more diverse, inclusive, and equitable science community.
Renellys has published over 40 peer-reviewed publications in journals such as Climate Dynamics, Deep Sea Research, Frontiers in Marine Science, Geophysical Research Letters, Journal of Climate, Journal of Physical Oceanography, and Ocean Science. Over the past 14 years, she has also served as a principal investigator or co-principal investigator for the PIRATA Northeast Extension project, the Global Drifter Program, the Tropical Atlantic Current Observations Study, and the Southwest Atlantic MOC (SAM) project. Her most recent research is in the Deep Temperature (DeepT) program, which is a new project to analyze deep and abyssal temperatures from bottom-moored instruments in the South and North Atlantic ocean.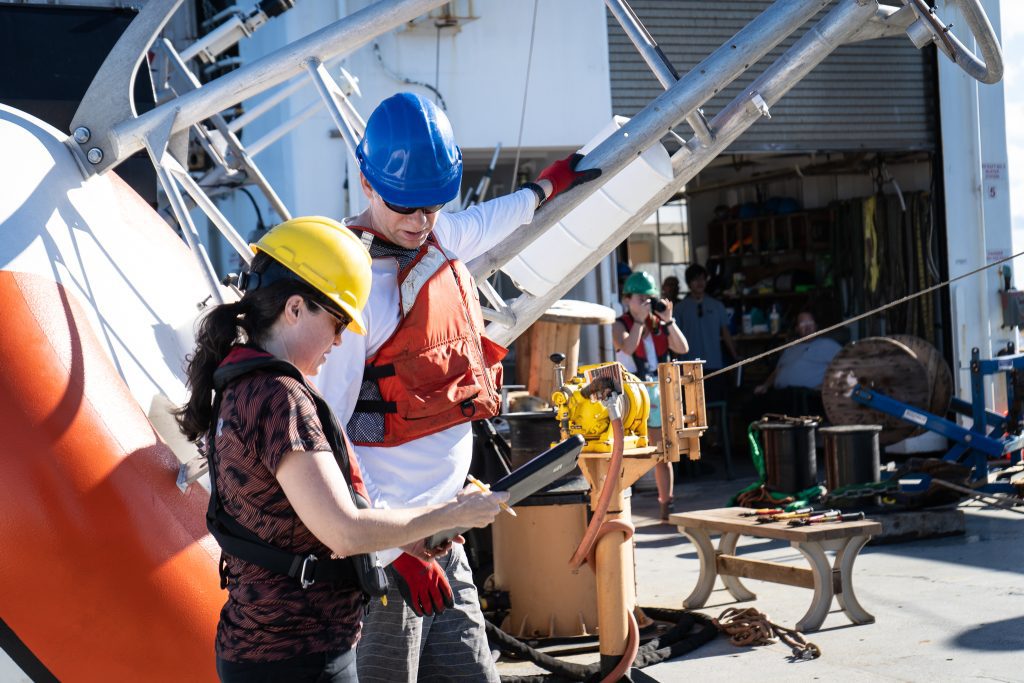 As deputy director of the Physical Oceanography Division of AOML, Renellys will work very closely with its director, Dr. Rick Lumpkin, supervising the staff within the division. Renellys will also continue her scientific leadership roles for the PIRATA Northeast Extension, Tropical Atlantic Current Observations Study, and the South Atlantic MOC projects. She is looking forward to working with the AOML family in this new capacity.