The Advanced Manufacturing & Design Lab
From Prototype to Proof of Concept with State-of-the-Art Technology
Who We Are
Dr. Ian Enochs is the Principal investigator for the Advanced Manufacturing and Design Lab. This lab was created to be a resource for scientists and collaborators to build and explore new technologies for enhancing research and data collection. Graham Kolodziej, and Nash Solderberg are the primary researchers utilizing and maintaining this resource with Dr. Enochs to further research done at AOML.
Environmental DNA Sampling Gets an Upgrade and Transitions to New Open-Source Technology
Scientists at NOAA's Atlantic Oceanographic and Meteorological Laboratory (AOML),the Cooperative Institute for Marine and Atmospheric Studies (CIMAS) at the University of Miami Rosenstiel School of Marine and Atmospheric Science, and the Northern Gulf Institute at Mississippi State University have engineered a new instrument that will provide valuable information about the biodiversity of aquatic ecosystems. A recently published paper in Hardware X describes the design and creation of a low-cost, open-source sub-surface automated environmental DNA (eDNA) sampler (SASe), for sampling eDNA in the water column. The SASe represents a milestone for AOML as one of the first pieces of technology to go through a rigorous transition process from the desks of scientists in the laboratory, through organizational approval channels, to the wider scientific community with full accessibility to the public.
Driving Innovative Science
With State-of-the-Art Technology.
AOML's advanced manufacturing and design lab (AMDL) uses state-of-the-art equipment to create novel scientific tools, controlling the process from idea to prototype to proof of concept. The lab has embraced cloud-based CAD software, fused deposition modeling and stereolithography 3D printers, a 150W automated laser cutter, and an automated PCB milling machine.
These tools are available for home or commercial use, but bringing them together has given researchers at AOML the ability to quickly prototype and test new tools to assist in accomplishing our research goals by significantly reducing development lead time. The technology and tools created in the lab it are used to collaborate with other institutions who are committed to engineering innovation in science and open-source technology.

From Dream to Digital
Advanced 3D Printing
Circuitry Prototyping
Refine & Retool
Intelligent Data Collection
Once a research need and potential solution are identified, the part or tool is created digitally on CAD software. Part compatibility, size, appearance, and even freedom of movement, can be tested virtually before anything is physically made.
Then a file will be created by the CAD software and sent to the 3D printers, milling machine, or our laser cutter. The part is physically cut or 3D printed in the lab to test its fit and function. If the part needs adjustment we revisit Step 1 to edit the component as needed, and then produce the new version. This quick turnaround time makes the prototyping stage incredibly fast!
A PCB milling machine is used to create custom circuit boards for sensors and remote samplers. The circuit board is designed on PCB design software and can be milled in minutes in the lab and then assembled and tested in house, speeding up the circuit board prototyping process.
Once all components are finalized and fit together, the complete tool can be tested. A pressure chamber in the lab allows us to check for leaks since most of our equipment needs to be waterproof. Rigorous testing of the tool's function in the lab helps us cleanup the design and troubleshoot any issues with circuitry or coding, making sure the final product will do what it was intended to.
Lastly, we demonstrate proof of concept in the field by testing the device repeatedly to ensure an effective and consistent tool was made. After that it's ready for field use and data gathering to help meet our research goals.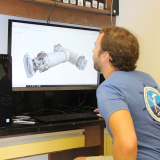 Step 1
Step 2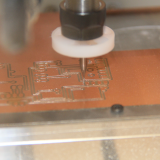 Step 3
Step 4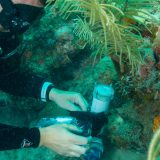 Step 5
The Subsurface Automated Sampler
The sub-surface automated dual water sampler was designed by researchers at NOAA's Atlantic Oceanographic and Meteorological Laboratory and the University of Miami to help scientists study water chemistry on shallow reef habitats. It was also created to minimize some of the financial hurdles in marine research by serving as a low-cost open-source alternative to existing water samplers. Explore the sampler's website, use it to guide you in building and using your own water samplers, embrace the maker movement and improve on our design. If you are a teacher, there are free lesson plans to download that include labs and activities related to science, technology, and engineering. Visit the site and learn how to build yours.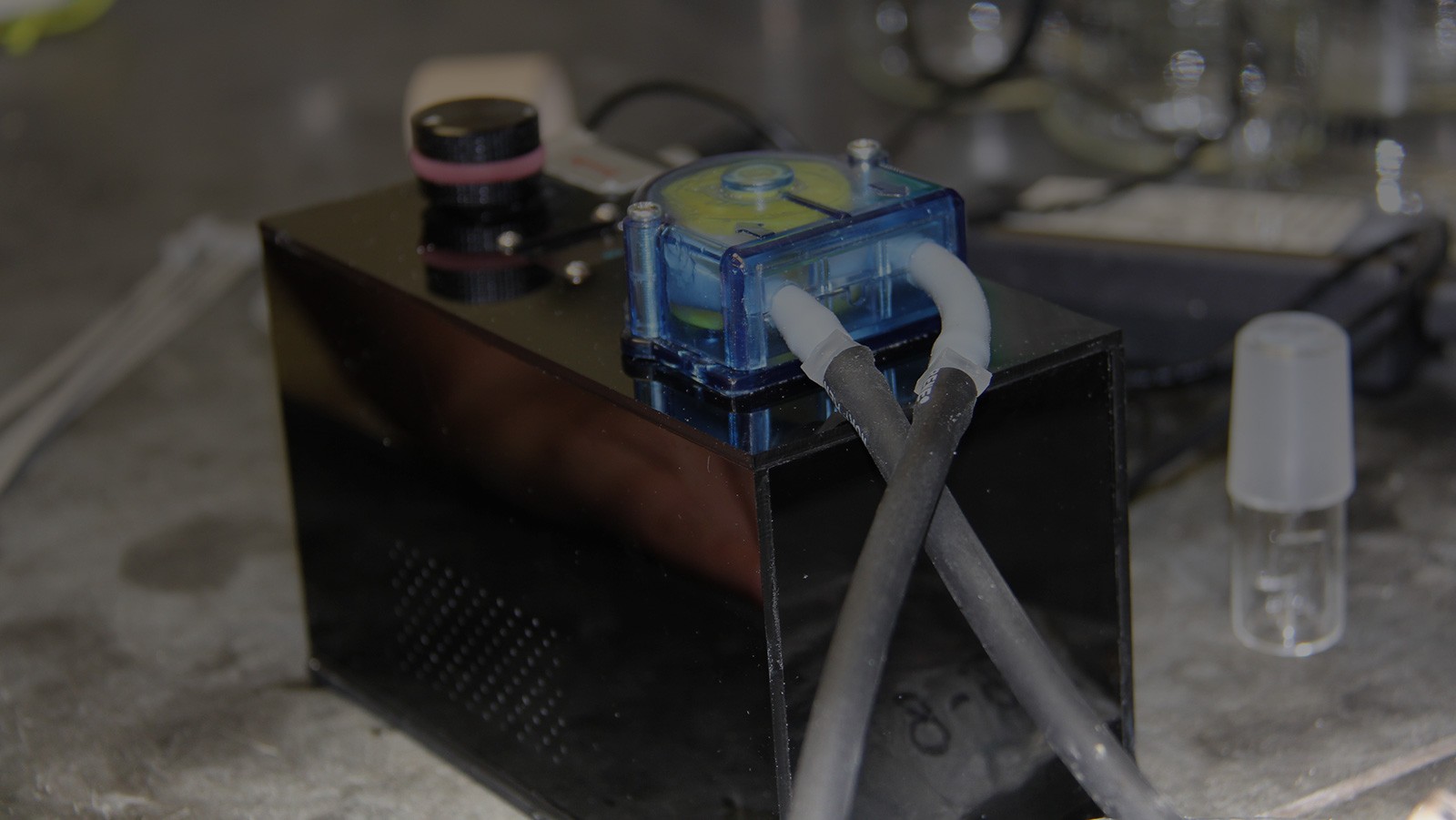 Fluid Transfer & Filtration
For Carbonate Chemistry Analysis
The Advanced Manufacturing and Design Lab at AOML has created a fluid transfer pump for low gas exchange transfer and filtration of precise and consistent volumes of seawater samples from sampling containers for carbonate chemistry analysis.
Submersible Incubation Chamber
For Respiration & Calcification Analysis
AOML scientists used the Advanced Manufacturing Lab to create a submersible incubation chamber for analyzing coral and sponge respiration and coral calcification in the lab.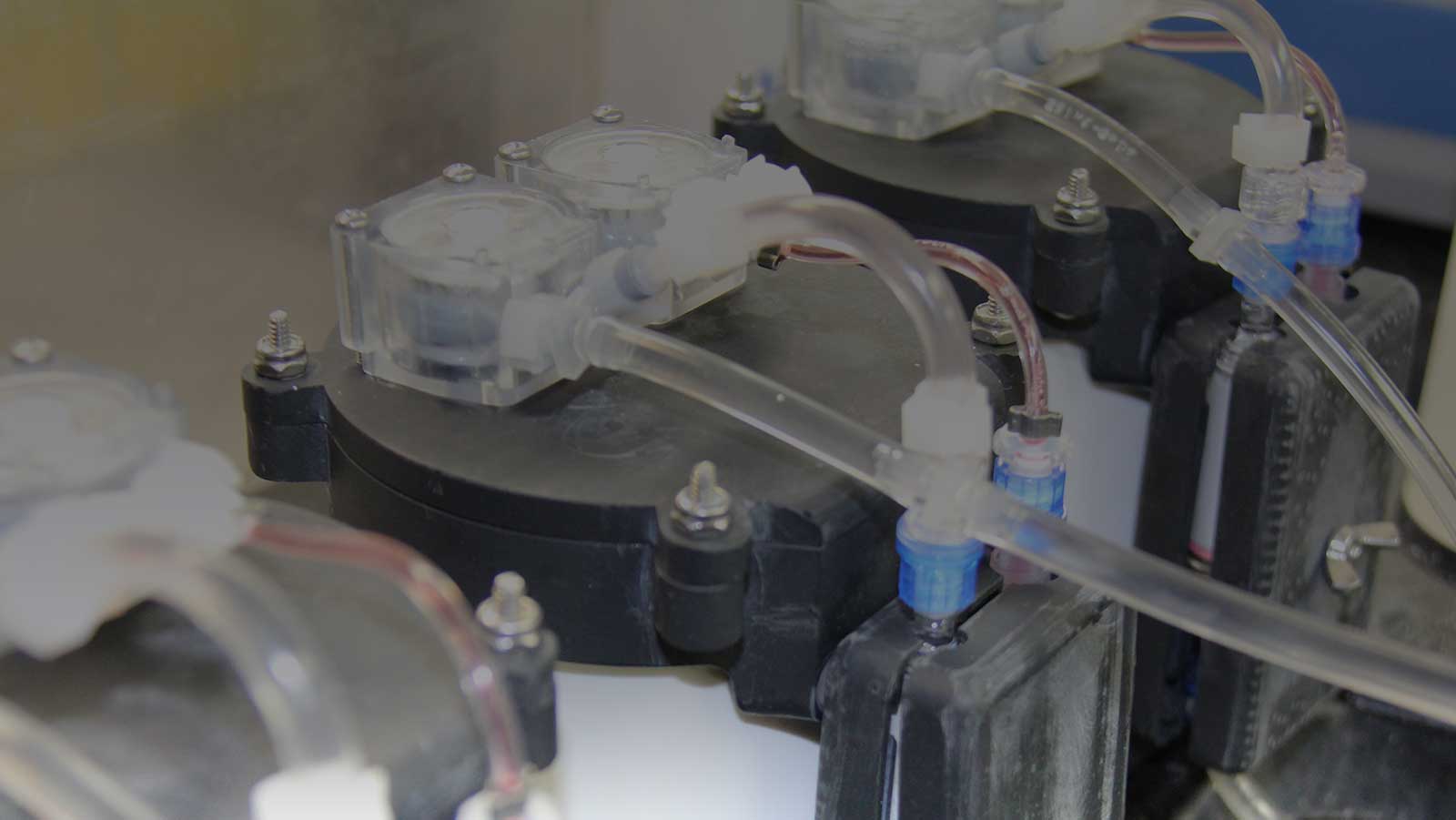 Environmental DNA Sampler
For DNA Sampling in the Water Column
AOML scientists also created a sub-surface automated environmental DNA (eDNA) sampler for sampling eDNA in the water column. The low-cost open-source design will, similar to the SAS, help researchers sample eDNA at finer temporal and spatial scales for research and monitoring purposes.