The international Argo Program, which includes NOAA's Atlantic Oceanographic and Meteorological Laboratory, was recently awarded the Institute for Electrical and Electronics Engineers (IEEE) Corporate Innovation Award "for innovation in large-scale autonomous observations in oceanography with global impacts in marine and climate science and technology."
The Argo program began in 1998 when a team of international scientists proposed the idea for a global array of autonomous floats to obtain temperature and salinity measurements of the upper 2,000 meters (1.2 miles) of the global ocean. The array of floats, called Argo, would go on to be endorsed as a pilot program of the Global Ocean Observing System and be used to fill in the large data gaps in ocean observations. The Argo Program has collected, processed, and distributed over two million vertical profiles of temperature and salinity from the upper ocean in the past two decades.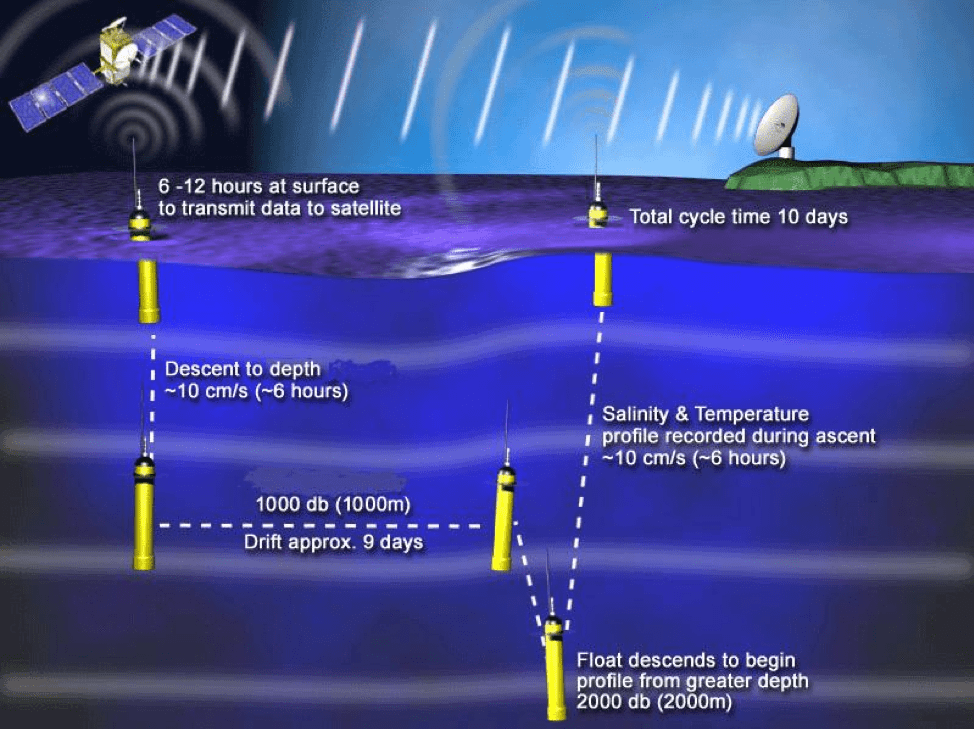 Argo is an international collaborative program with participation from over 30 countries. US Argo partners include: Scripps Institution of Oceanography, Woods Hole Oceanographic Institution, University of Washington, and NOAA's Pacific Marine Environmental Lab, NOAA's Global Ocean Monitoring and Observing Program, and NOAA's Atlantic Oceanographic and Meteorological Laboratory, which includes the University of Miami's Cooperative Institute for Marine and Atmospheric Studies.
NOAA/AOML serves as the US Argo Data Acquisition Center (DAC) for the program. The role of the DAC is to collect and quality control all of the Argo data collected by US scientific and governmental institutions before it is transmitted to the two international data acquisition and distribution centers, who distribute Argo data to the world.
Members of the US Argo Data Assembly Team at AOML include Claudia Schmid, Emily Osborne, Molly Baringer, Jodi Brewster (CIMAS), Cedrick ­Estelhomme (CIMAS), Jay Harris, Jaya Nair (CIMAS), Brandon ­Navarro (CIMAS), ­Yuan-Yuan Xu (CIMAS), Bo Yang (CIMAS) and newest members Jessica Leonard (CIMAS), S. Paul Johnson (CIMAS), Aurpita Saha (CIMAS) and Jen McWhorter. This award recognizes all international and US partners and ­everyone who ­contributes to Argo.
The IEEE is the world's largest technical professional organization dedicated to advancing technology for the benefit of humanity. The award was accepted by Argo team members during the 2022 IEEE VIC Summit and Honors Ceremony on Friday, 6 May 2022 in San Diego, California, USA.