AMS E- Journals - American Meteorological Society E-Journals.

Catalog - NOAALinc catalog contains the holdings of the local collection and the collections of 30 addtional NOAA libraries across the country.

E- Journals - a live link list for all journal titles available online.

E- Resources - for NOAA South and North-East Labs includes: Current Content Connect, JSTOR, Web of Knowledge and more.

Inter-library loan - NHC library is a non-lending library.

'New Books' - this is a list off the most recently cataloged items now accessible via NOAAlinc and added to the OCLC worldwide database.

NHC Print Journals - title list of all print journal holdings.

Regional Databases - Focus on published and unplublished scientific literature in the fields of oceanography, atmospheric science, aquaculture, and fisheries.

Reference - NOAA Miami Regional librarians are available to respond to reference questions Monday throught Friday at one of our two locations. A librarian is present at the NHC branch library Tuesday through Thursday 8:30 AM to 4:30 PM or by appointment. Reference questions may be submitted via email to:Nhclibrary@noaa.gov

---
Other Resources



Extreme Weather Emergency Contact Sheet- South Florida

GIS & Google Training Tools

Open Source Research Databases

Publications - atmospheric publications by NHC, AOML staff and others

Schools and Universities - Offering Atmospheric Sciences

Saffir-Simpson Wind Scale and Summary Table

Citation for Saffir-Simpson Hurricane Scale and AMS Citation Guidelines



National Climatic Data Center -

Storm Data Publication

- "Monthly issues contain a chronological listing, by states, of storm occurrences ..."

Jan 1959 to Nov 2013.


Library RESOURCES


Bibliographies:
Climate Change and Potential Hurricane Impact
Climate and Engineering Oil Spills and Hurricanes
Social Response to Hurricanes and Natural Disasters
Tornadoes

Congressional Quarterly's Political Contact Suite - provides contacts, profiles, biographies for members and staff of Congress, federal government, the judiciary, and nongovernmental orgs.



Endnote Bibliographic Software

- NOAA wide license -available to anyone with a NOAA email address.

Lexis.com and Nexis.com Databases -
Lexis focuses on legal research and Nexis focuses on news and journal research.

Library News and Training - links to online training for ibrary resources and Copyright page.

Reconnaissance Summaries - annual mission summaries

Science Presentations- given at the National Hurricane Center.

Science Presentations - NOAA Central Library Brown Bag series - given by NOAA and other agencies.

U.S. Daily Weather Maps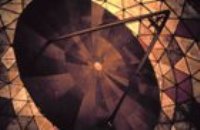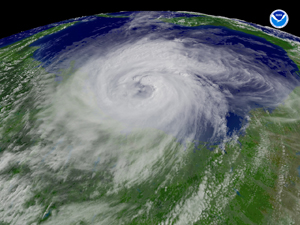 ---
National Hurricane Center Resources



NOAA Technical Memorandums - NWS NHC no.1- 47, TPC no.1-5, and NHC no.6

NWS NHC-6 -

The Deadliest, Costliest, and Most Intense United States Tropical Cyclones From 1851 to 2010



Annual Hurricane Summaries of North Atlantic Storms, 1872-2013

NOAA Historical Climatology series 6-2 Tropical Cyclones of the North Atlantic Ocean, 1851-2006 (scroll down to "Atlantic is available for PDF")

National Hurricane Research Project Reports - 1956 to 1962

NHC Facebook

---

Hurricane Forecast Improvement Program (HFIP) " provides the basis for NOAA and other agencies to coordinate hurricane research needed to significanly improve guidance for hurricane track, intensity and storm surge forecasts.