Introduction
This web site was created to provide easy access to eXpendable BathyThermographs (XBTs) data, XBT-derived products, and other XBT-related scientific and operational information; and to also bring together scientists to highlight the uses of XBT data including upper ocean thermal structure and variability, and ocean current transport.
This site is hosted at NOAA/AOML and contains input from the XBT Science Team members.
News
In a recent paper (Abraham et al. 2013), scientists assessed the evolution of ocean temperature measurement systems focusing on the development and accuracy of two critical devices in use today (expendable bathythermographs and CTDs – conductivity-temperature-depth instruments used on Argo floats). A detailed discussion of the accuracy of these devices and a projection of the future of ocean temperature measurements are provided. The accuracy of ocean temperature measurements is discussed in detail in the context of ocean heat content, Earth's energy imbalance, and thermosteric sea level rise. The latest data for thermal expansion sea-level rise are included and analyzed.
Events
CLIVAR-GSOP Coordinated Quality-Control of Global Subsurface Ocean Climate Observations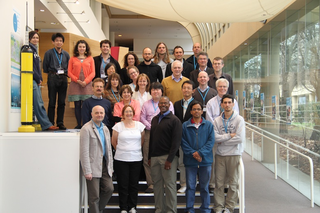 Latest XBT transmissions to the GTS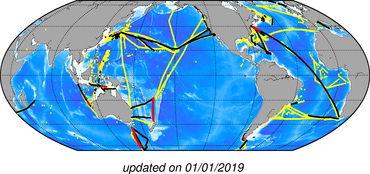 Recent Publications