NOAA supports the collection of sea surface salinity (SSS) and sea surface temperature (SST) data from thermosalinographs (TSG) installed on ships of the NOAA fleet and ships of the Ship of Opportunity Program (SOOP). AOML currently operates several TSG transects from six Ships of Opportunity in the Pacific and Atlantic oceans, including Royal Caribbean Cruise Line's Explorer of the Seas and the Explorer of the Semester At Sea Program of the University of Virginia.. Data from these transects are routinely quality controlled and provided to data distribution centers.
Latest TSG observations (08/27/2016-09/26/2016)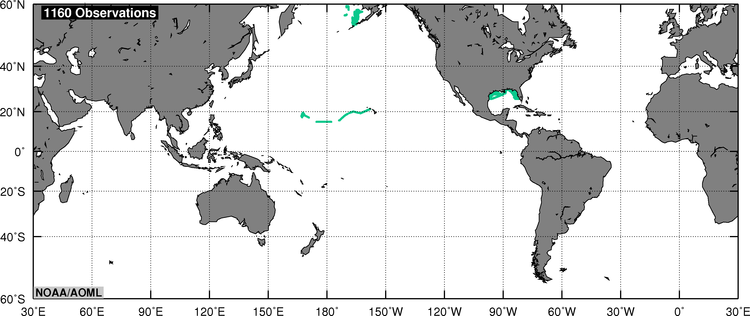 TSG observations collected trough SEAS during the last 30 days ( Aug 27, 2016 to Sep 26, 2016 ). Last updated on 09/26/2016 12:00.
For TSG observations collected during other periods: