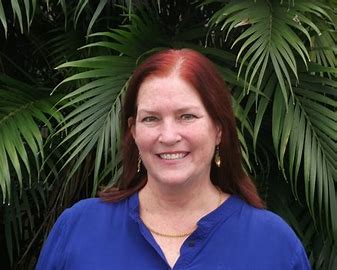 Research Interests
Investigation of circulation, water properties, and connectivity in the Caribbean Sea, Gulf of Mexico, and south Florida coastal waters using a variety of interdisciplinary data.
Analysis of episodic oceanographic events such as red tides and black water intrusions, algal blooms, remote river plumes extremes in temperature and salinity, long-distance dispersal events, and their effects on regional coastal ecosystems.
Interdisciplinary studies of Caribbean reef fish larval abundance, distribution and diversity; large-scale oceanographic and meteorological events and their effect on marine ecosystems.
Studies of the circulation, transport, and watermass variability of the western boundary current system from the equator to Cape Hatteras, including the North Brazil Current, the Caribbean Current, the Loop Current, the Florida Current, the Antilles Current, and the Gulf Stream, as well as the Deep Western Boundary Current.
Elizabeth "Libby" Johns, Ph.D.
Oceanographer, Physical Oceanography Division
4301 Rickenbacker Causeway
Miami, Florida 33149
"I believe that interdisciplinary oceanography is very important now and in the future, especially for physical oceanographers.  Using physical oceanography principles and methods to solve biological, chemical, and fisheries-related ocean ecology mysteries is a fascinating and valuable endeavor."