The National Hurricane Center (NHC) upgraded Tropical Depression 13 to Tropical Storm Laura after yesterday morning's reconnaissance mission confirmed gale-force surface winds within Laura's vortex.
AOML scientists provided remote support for onboard Tail Doppler Radar and dropsonde data processing and continue to do so for upcoming missions into the system.
NHC and the Environmental Modeling Center (EMC) tasked follow-on reconnaissance using NOAA's P-3 aircraft, named Kermit and Miss Piggy, to assess the properties of Laura's circulation and its nearby environment, conducting twice daily missions through the weekend. Objectives for these missions include the identification of the system's surface center and the collection of crucial temperature, moisture, and wind measurements to be ingested into operational numerical models.
Kermit and Miss Piggy departed from St. Croix, U.S. Virgin Islands at 4 AM and 5 PM EDT on August 21 for NOAA's second and third missions in this reconnaissance series. Both aircraft have been repositioned in Florida as Tropical Storm Laura brings hazardous conditions to the island base.
Miss Piggy will depart from Lakeland, FL at 5 PM EDT on August 22 to obtain measurements that capture the attributes of Laura's wind and thermodynamic structure, and to identify the precise location of its surface circulation. Kermit will continue reconnaissance overnight with a scheduled 4 AM EDT take-off time on August 23 for further investigation of the system.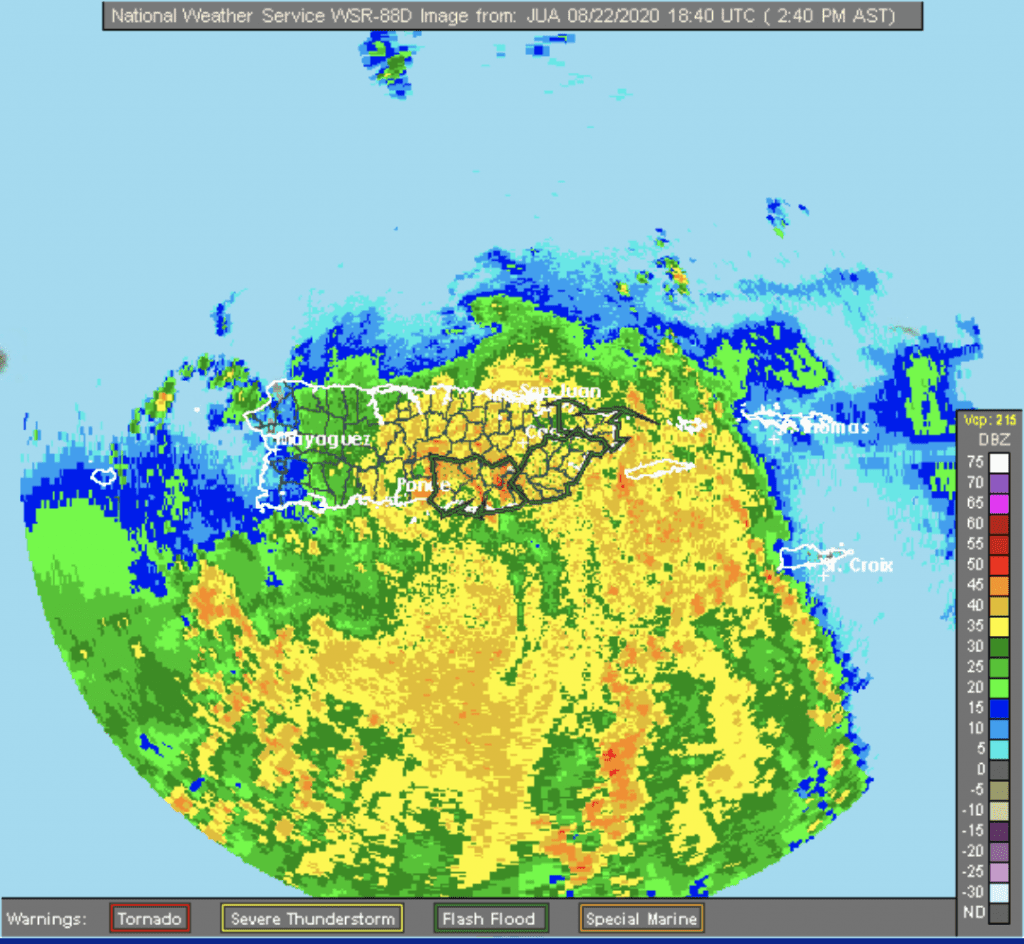 NHC forecasts Laura to maintain tropical storm status as the system tracks along the Greater Antilles and anticipates further intensification when its circulation emerges in the Gulf of Mexico. NHC notes that the development of Laura will depend on the system's location within its environment, but warm gulf waters should allow for additional strengthening.
Interests along the U.S. Gulf Coast should pay close attention to NHC's updates for Tropical Storm Laura, as tropical cyclone hazards may impact the region next week.
AOML hurricane scientists emphasized that Tail Doppler Radar indicated a strong tilt of Laura's vortex with height during its most recent mission. Land-based radar from Puerto Rico indicates that the tropical cyclone maintains this configuration at the present time.
Although Laura's structure remains poorly organized, impressive convection has developed, and a generally favorable environment should allow for some intensification. The effects of land as the tropical storm tracks over the islands adds uncertainty to the forecast, but is expected to impede development until Laura reaches the Gulf of Mexico. 
Predictions beyond 4 days remain sensitive to large-scale environmental forcing, and potential interactions with Tropical Storm Marco may complicate the trajectory and evolution of Tropical Storm Laura. 
For the latest information about tropical cyclones and other weather systems, visit the NOAA National Weather Service National Hurricane Center.
For information on numerical prediction of tropical cyclones, visit the NOAA National Centers for Environmental Prediction Environmental Modeling Center.