Mission Summary
20121028N1 Aircraft 49RF
Extratropical transition mission around Sandy

Aircraft Crew (49RF)

| | |
| --- | --- |
| Aircraft Commander | Gregg Glover |
| Co-pilot | Nick Toth |
| Co-pilot | Ron Moyers |
| Flight Director | Nick Morgan |
| ASPEN | Jack Parrish |
| Data System | John Hill |
| Radar Technician | Al Goldstein |
| AVAPS | Mike Mascaro |
| AVAPS | Stephen Paul |
Scientific Crew (49RF)
None

Figure 1.Proposed track 20121028N1
Mission Plan :
With the cancellation of the operational synoptic surveillance mission around Hurricane Sandy due to proximity to landfall, the opportunity to conduct an extratropical transition mission was taken. The proposed flight track (Fig. 1) was to perform to passes over the center of the hurricane to obtain thermodynamic data from dropwindsondes, and also to obtain Doppler Radar data in the core. In addition, data was to be gathered in the rain shield to the north and northeast of the hurricane.
Mission Summary :
Take off
Landing
MacDill AFB, FL
28/17:19 UTC
MacDill AFB, FL
28/00:30 UTC
The mission was mostly successful, the only complication being the (in)ability to manoeuver the aircraft to capture the core of the system. This isn't so much an issue with the Doppler radar, but getting dropwindsonde data in the center of the storm was a goal of the mission. With the P3s that fly lower, the area inside the storm below the aircraft is blocked so dropwindsondes can be released and the aircraft is free to manoeuver within that space. Since the G-IV has generally done missions in the storm environment, regions have not been blocked, so changes are very difficult to make in flight. A recommendation to work on this problem in the off-season is being pursued.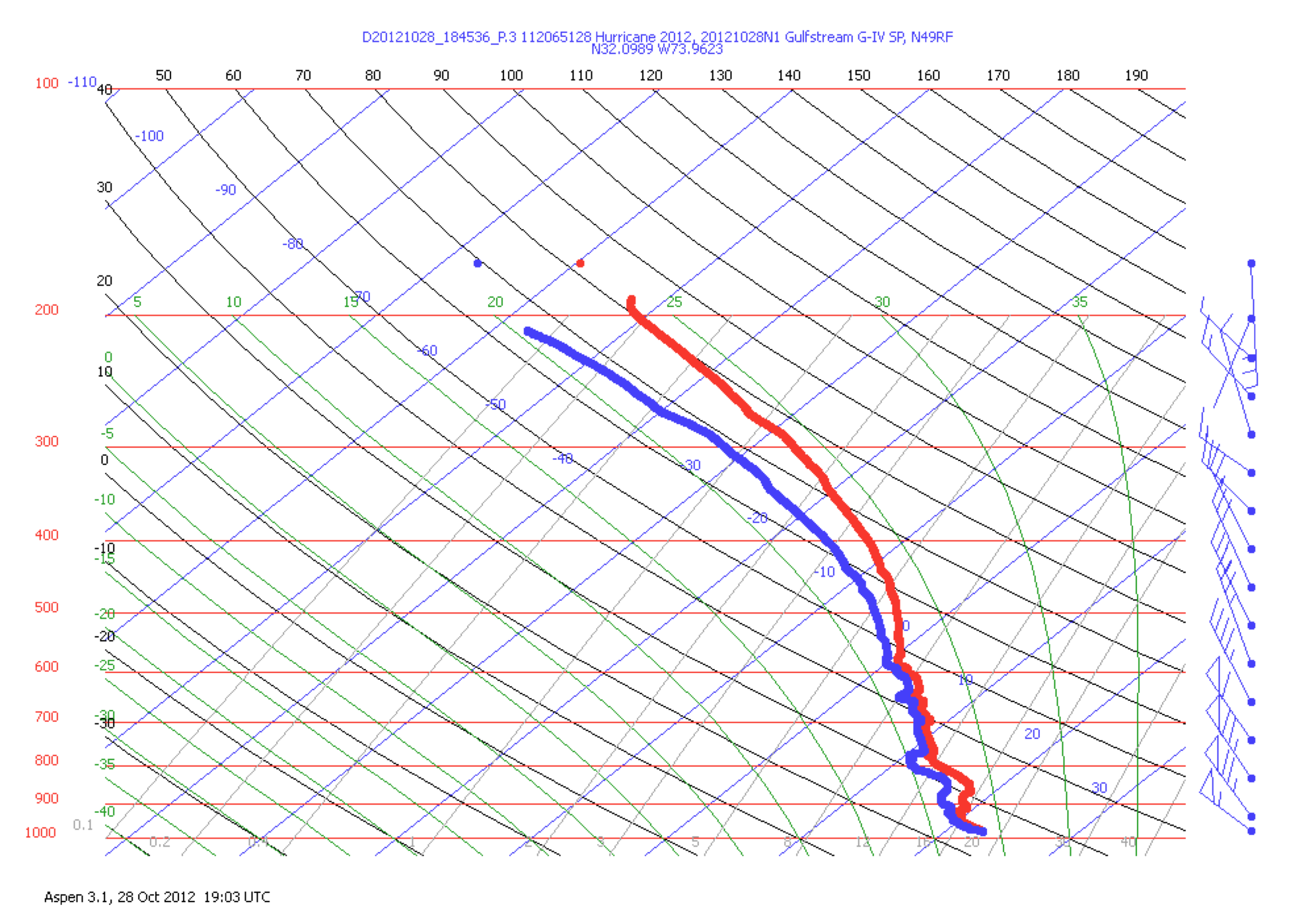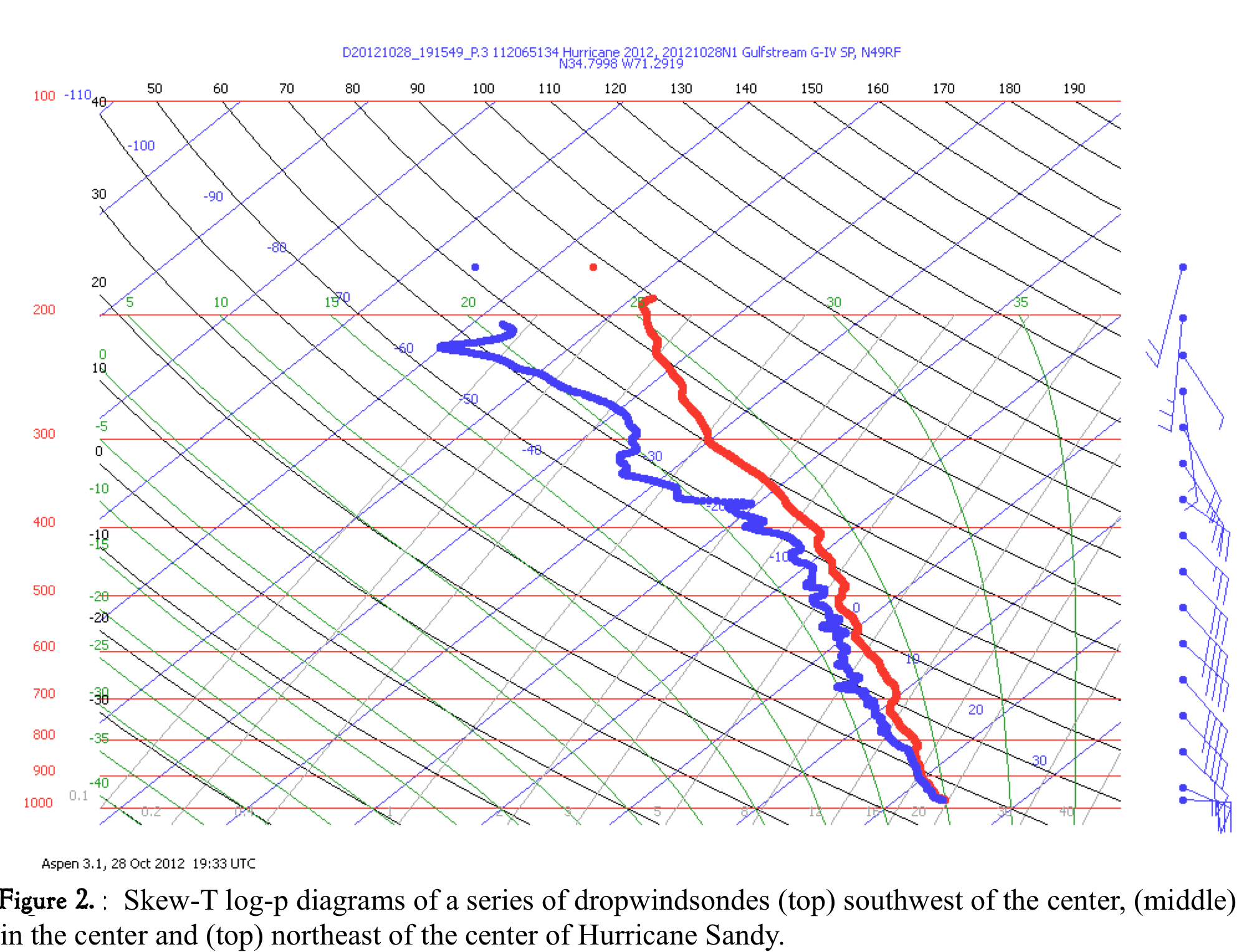 Figure 2 shows data from a series of dropwindsondes outside and inside the core of Sandy. The temperature data clearly show that Sandy still had a warm core through the troposphere just before landfall. A similar series of dropwindsonde releases a few hours later showed similar results.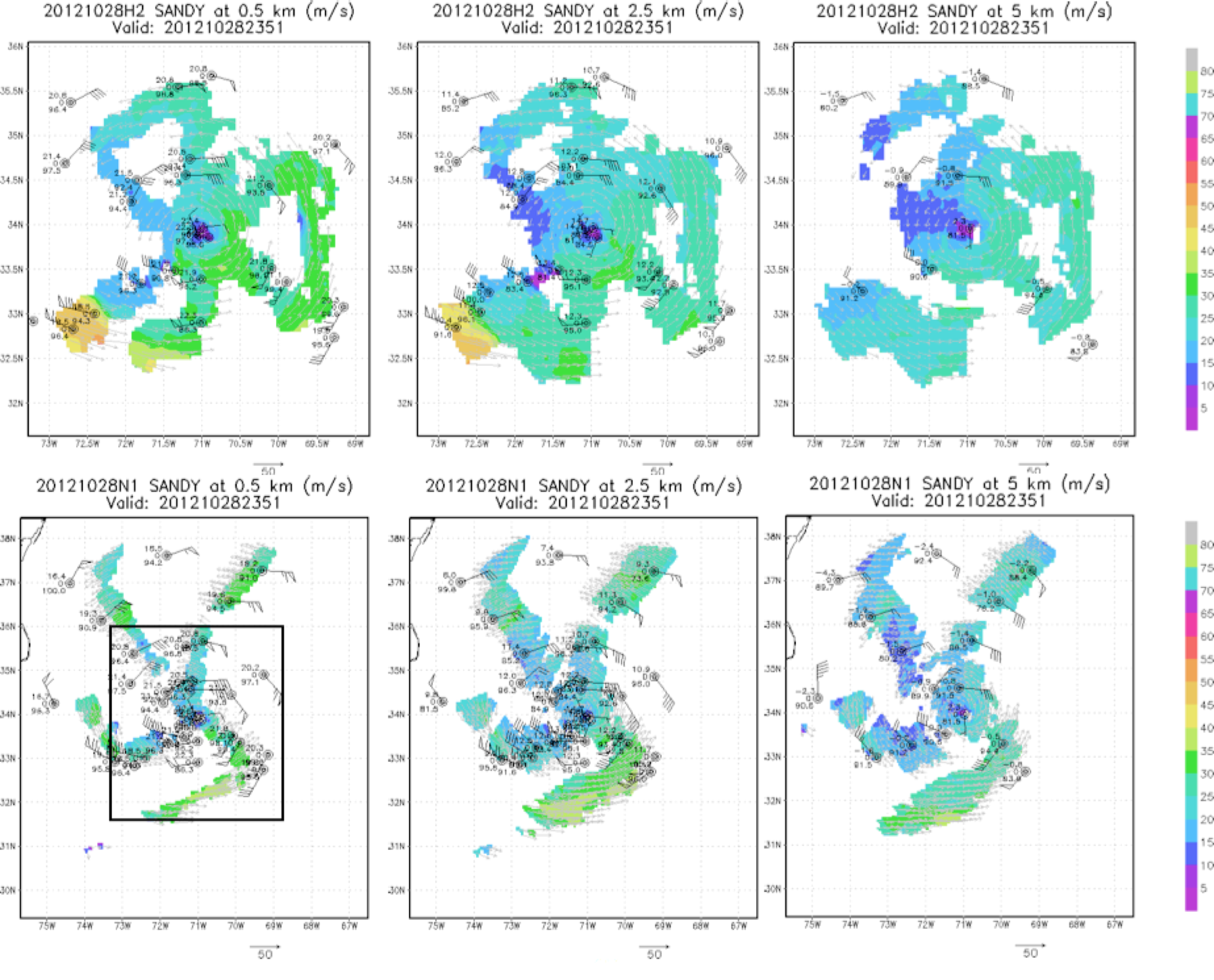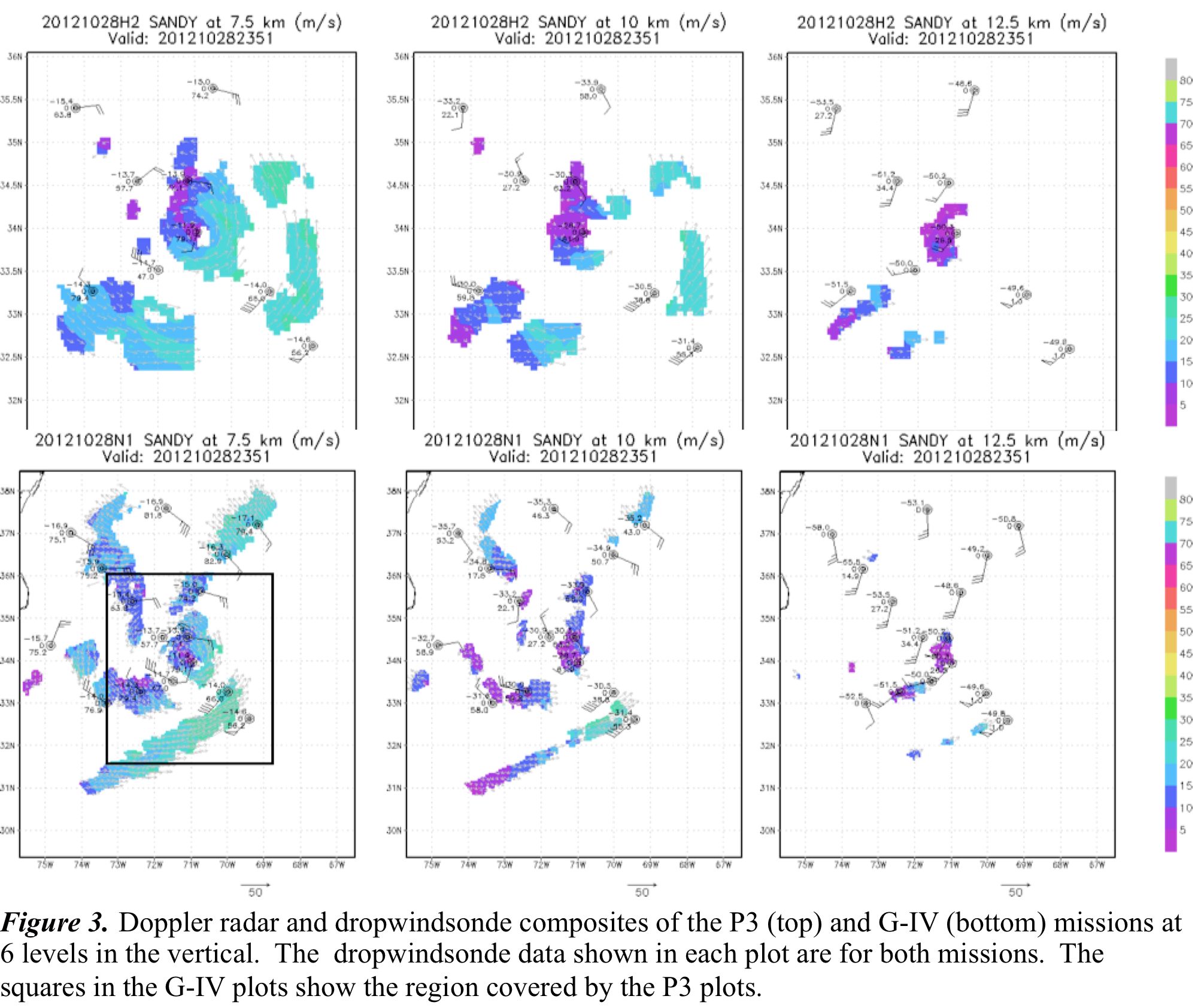 This was one of the first times that Doppler radar data from the core of a tropical cyclone was obtained by the radar aboard the aircraft. Figure 3 shows the extensive coverage obtained from the G-IV Doppler radar and how it complements the data from the P3 Doppler radar at this time. No structural surprises were found during the missions, and the data suggest that the mission took place before the rapid transformation to an extratropical storm commenced.
Mission Evaluation:
There were 21 dropsondes launched. 20 were good and transmitted, 1 bad.
Problems :
Sim D. Aberson
Nov. 15, 2012
---
Mission Data :
Flight Director's manifest |
---
Page last updated Nov. 20, 2012
Return to Mission page.