Mission Summary
20120906G1 Aircraft Global Hawk
Surveillance around Leslie flights

Mission Plan :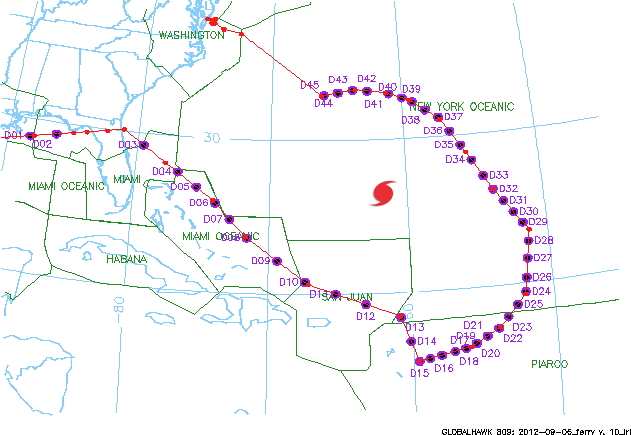 Proposed track

The NASA/NOAA HS3 Global Hawk will circumnavigate Hurricane Leslie. It will leave Dryden AFB, CA at 1900 UTC and will recover at Wallops Island, VA by 1900 UTC the next day.

Mission Summary :

Problems :
---
Mission Data :
---
Page last updated Sept. 6, 2012
Return to Mission page.