IFEX daily log
Sunday, September 25, 2005
In the Tropics there are three areas of activity but only one possible area for research flights. An area of deep convection is located northeast of Bermuda that consists of the remnants of Philippe (Fig. 196), but this is likely become non-tropical and is not a factor for operations. A tropical wave is located near 35 W, but that is not expected to develop into a tropical cyclone for several days, and it will likely be out of range for any operations. The only system of possible interest for research operations is in the southeast Caribbean. An infrared satellite image (Fig. 197) shows an area of deep convection located around 13 N 66 W. This is in a climatologically unfavorable area for genesis, but the environment is characterized by low shear values (Fig. 198), so there is some potential for development. A few of the NCEP ensemble members are predicting a tropical cyclone to form in the central or western Caribbean in the next 2-4 days (Fig. 199).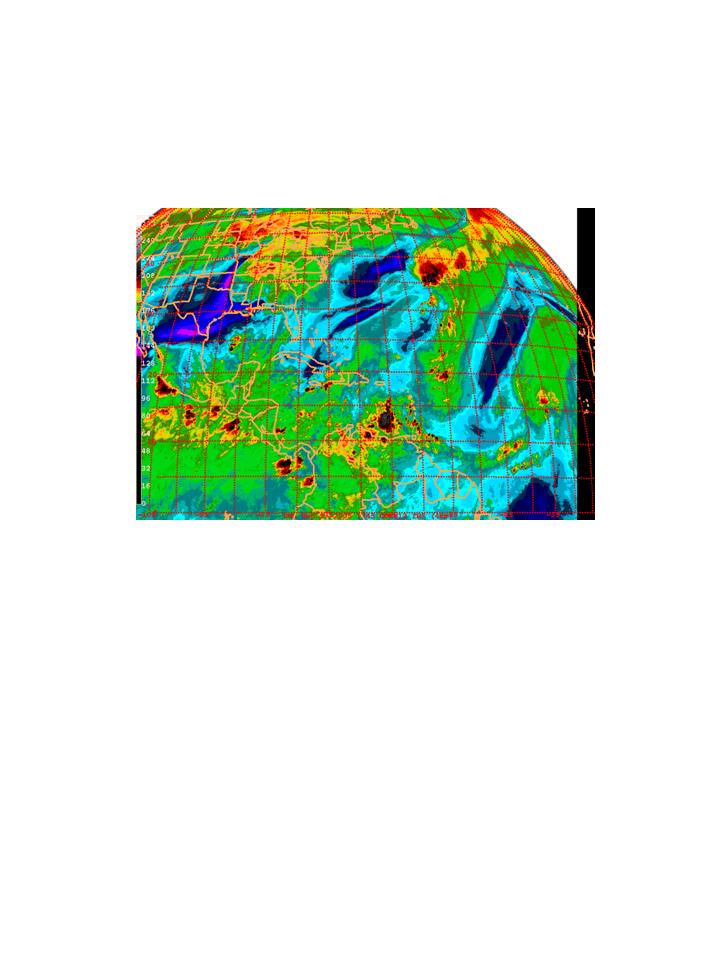 Figure 196. GOES-East water vapor image valid 1245 UTC September 25.
No flights are planned for today. The only activity planned for Monday is a post- Rita gulf survey pattern by N43RF, where 55 AXBT's would be dropped in the same area covered by the previous week's post-Katrina survey pattern and where the Air Force had laid out buoys several days earlier.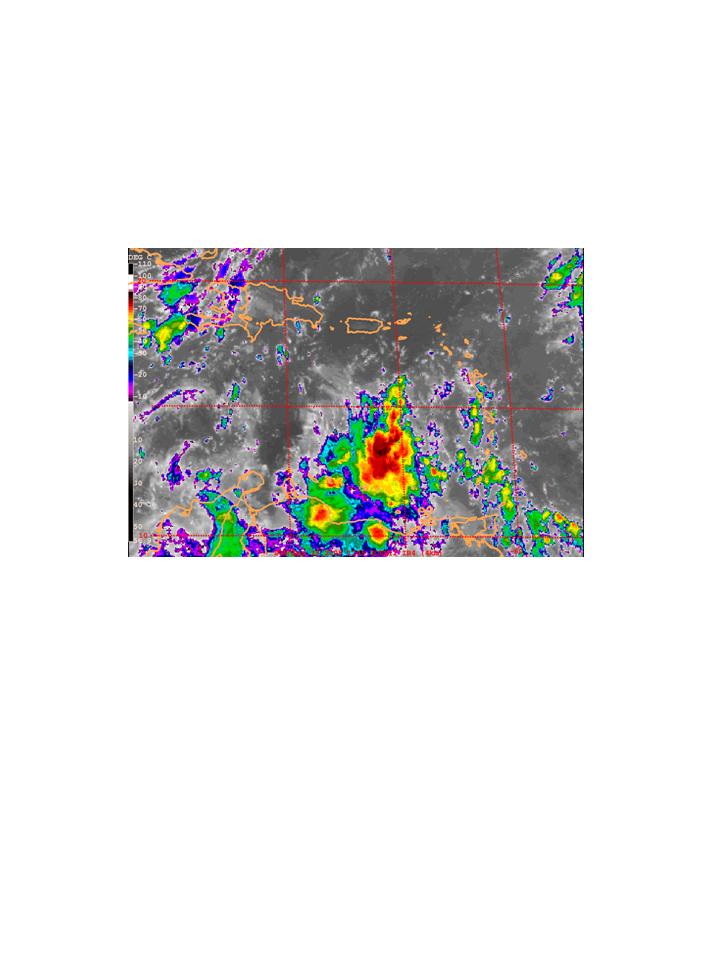 Figure 197. GOES-East infrared image valid 1215 UTC September 25.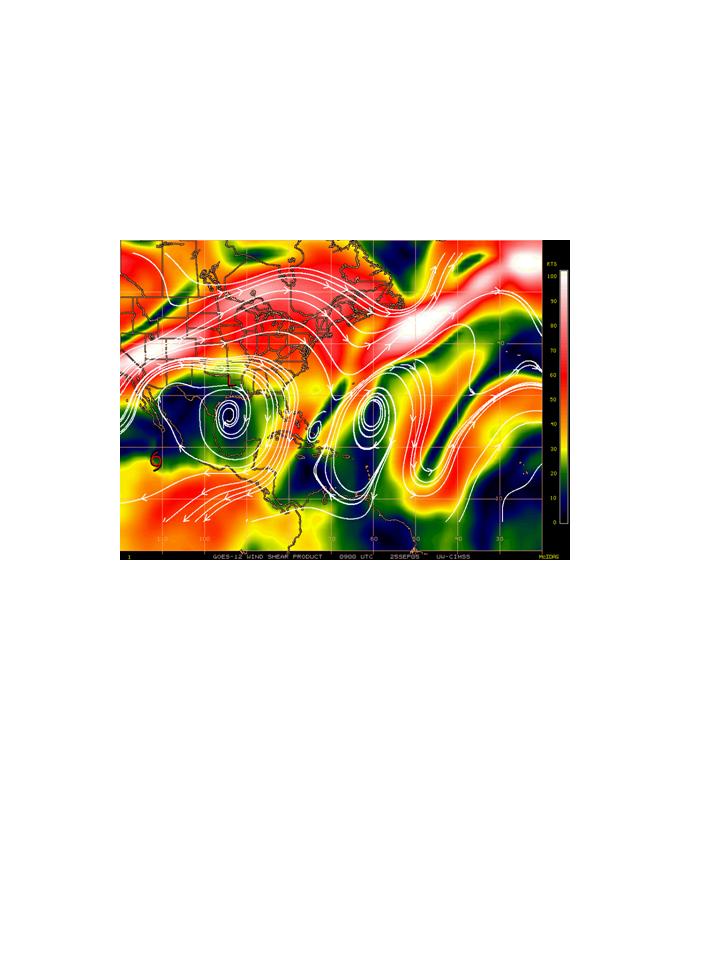 Figure 198. CIMSS-derived 850-200 hPa vertical shear (shaded, kt) valid 09 UTC September 25.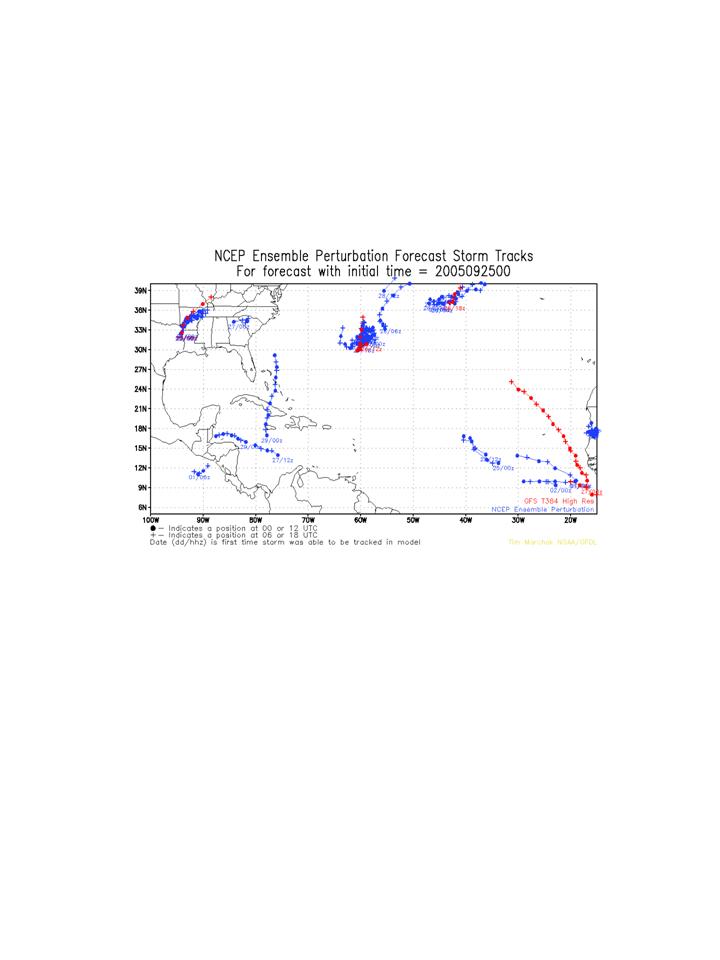 Figure 199. Plot of detection of vortices in GFS ensemble members for model runs initialized at 00 UTC 25 September 2005.
Rob Rogers
HRD Field Program director
---