IFEX daily log
Sunday, September 18, 2005
Today there are two primary systems of interest: Tropical Depression #18 and Tropical Storm Philippe (Fig. 158). Tropical Storm Philippe was upgraded from T.D. #17. It is located northeast of Barbados (Fig. 159). Infrared imagery shows a core of deep convection located over the core, though the pattern of coldest cloud tops does suggest some light westerly and northwesterly shear. The CIMSS shear supports this contention (Fig. 160). Track forecast guidance (Fig. 161) predicts that Philippe will track north-northwestward east of the islands. With such a track it would remain within a 2.5-h ferry range from St. Croix for the next several days.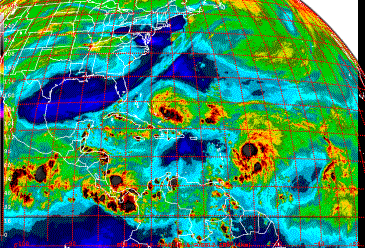 Figure 158. GOES-East water vapor image valid 1915 UTC September 18.
The other system, T.D. #18, developed from the system 96L Invest. Visible satellite imagery (Fig. 162) shows that the system has developed banded outflow to the north and south of the center. Infrared imagery (Fig. 163) shows that some deep convection is located within the circulation, but it is somewhat elongated in the west- northwest/east-southwest direction. Vertical shear (cf. Fig. 159) is low over the depression, and SSTŐs are high (not shown), indicating a favorable environment for intensification. Track guidance (Fig. 164) brings the system west into the Florida Straits, into the Gulf of Mexico after 2-3 days.
Today N43RF ferried down to St. Croix with the NRL P-3 for operations in Tropical Storm Philippe, to begin tomorrow. During the ferry down, it was learned that one of the NOAA P-3Ős was going to be tasked the following day for a SFMR/fix mission into T.D. #18, which was expected to become Tropical Storm Rita by the following day. N42RF, which had originally been planned to fly down to St. Croix on the same day, developed engine trouble at the end of the previous dayŐs extratropical transition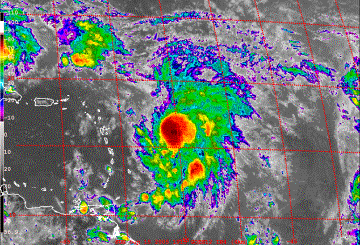 Figure 159. GOES-East infrared image valid 1915 UTC September 18.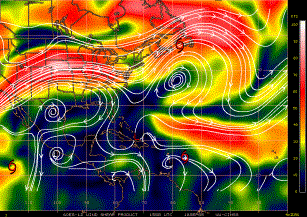 Figure 160. CIMSS-derived 850-200 hPa vertical shear (shaded, kt) valid 15 UTC September 18.
experiment. For this reason N42RF would remain down in New Hampshire today and return to Tampa the following day. Replacement of the engine would take at least three days, meaning N42RF would not be available for flights until Thursday at the earliest. For this reason N43RF would have to return to Tampa the day after arriving in St. Croix, performing the tasking into Rita on the ferry back. The NRL P-3 would fly along with N43RF, flying along any rainbands that may have formed by the time of the flight.

Figure 161. Track forecast guidance for Tropical Storm Philippe valid 12 UTC September 18.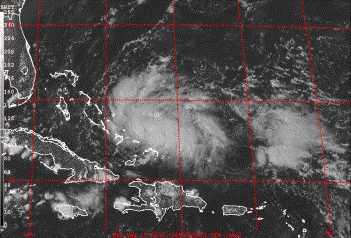 Figure 162. GOES-East visible image valid 1915 UTC September 18.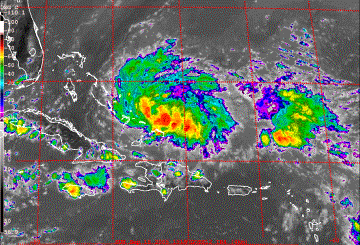 Figure 163. GOES-East infrared image valid 1915 UTC September 18.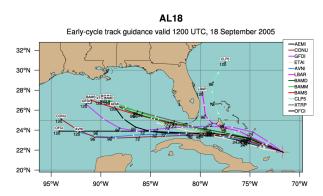 Figure 164. Track forcast guidance for T.D. #18 valid 18 UTC September 18.
Rob Rogers
HRD Field Program director
---