IFEX daily log
Monday, September 12, 2005
Tropical Storm Ophelia continues to be the dominant feature in the Atlantic basin (Fig. 117). Visible and infrared satellite imagery (Fig. 118) show little inner-core convection in Ophelia and dry air on the west side of the storm inland over Georgia. A broad ring of moderately-cold cloud tops is evident in the infrared image. This may be an eyewall of large radius or a rainband wrapping around the system. Coastal WSR-88D radar from Wilmington (Fig. 119) show a line of high reflectivity associated with this band on the northwest side of the storm. A CIMSS shear analysis shows only 10 kt of northwesterly vertical shear (Fig. 120) impacting the system. Significant intensification is still unlikely despite this comparatively low shear, however, for several reasons: the broad circulation and lack of deep convection within the core, the dry air west of the storm, and lower SSTs under much of the circulation due to the slow movement of the system. It is possible that some convection could fire within the core as the storm moves over the warm Gulf Stream waters, which may strengthen the storm some.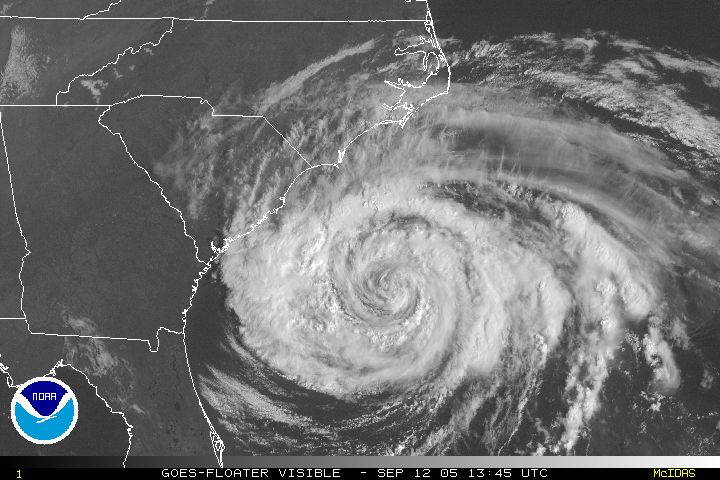 Figure 117. Goes-East visible satellite image valid 1345 UTC September 12.
Track guidance for Ophelia (Fig. 121) shows that most models predict the storm to continue to move slowly up the coast for a few days before accelerating up the northeast coast. This system may become a good candidate for an extratropical transition experiment, which would satisfy an IFEX goal by collecting observations in a system at the end of its lifecycle. N42RF is flying an Ocean Winds mission into the system today, and it is scheduled to fly another one tomorrow. Elsewhere in the tropics it is fairly quiet. There are some areas of convection located in the central and eastern Atlantic, as indicated by infrared imagery (Fig. 122). No development is anticipated within the next several days.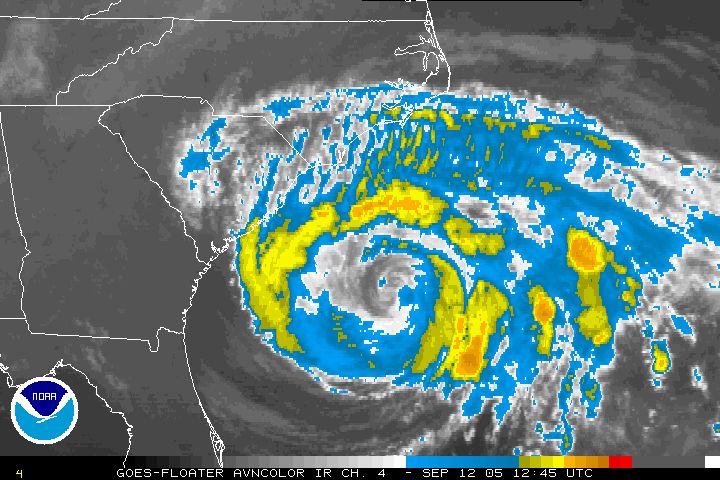 Figure 118. GOES-East infrared image valid 1245 UTC September 12.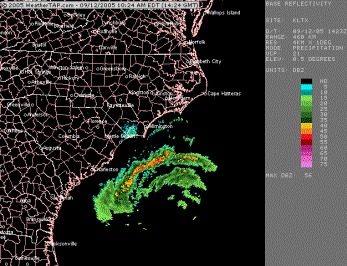 Figure 119. WSR-88D reflectivity (shaded, dBZ) from Wilmington, NC radar valid 1424 UTC September 12.

Figure 120. CIMSS-derived 850-200 hPa shear (contour, kt) valid 09 UTC September 12.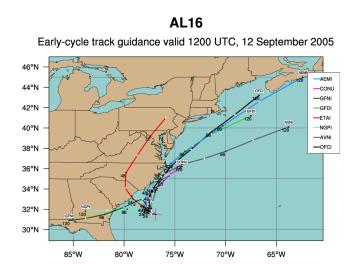 Figure 121. Track guidance for Hurricane Ophelia valid 12 UTC September 12, 2005.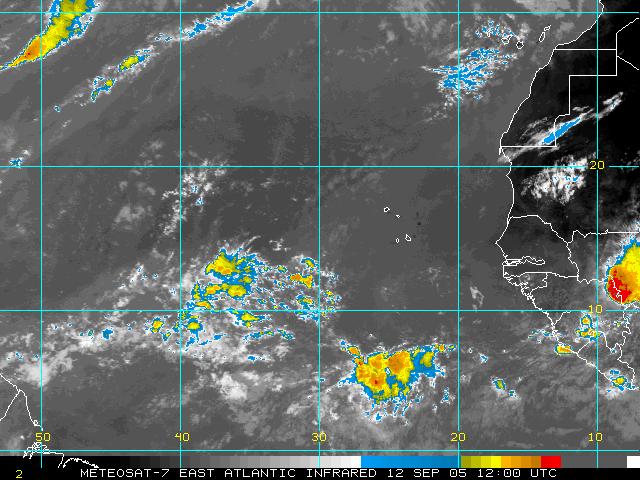 Figure 122. Meteosat infrared imagery valid 12 UTC September 12.
Rob Rogers
HRD Field Program director
---