IFEX daily log
Tuesday, September 06, 2005
The system off the Florida coast has become much better organized today, with concentrated deep convection (Fig. 91). Because of this improved organization, the system was named Tropical Depression #16. The large-scale vertical shear (Fig. 92) is moderate and southerly, reflecting upper-level southerly flow around an anticyclone centered over T.D. #15. Most of the track guidance now takes the system generally northward along the Florida coast (Fig. 93). Some of the dynamical models, such as NOGAPS, suggest a slow motion, keeping T.D. #16 off the Florida coast even after 4-5 days.
The tasked mission for N42RF into T.D. #16 was scheduled to take off at ???? UTC. There would also be the NOAA Frequent-Monitoring experiment and the NOAA Ocean Winds experiment piggy-backed onto the tasked mission. The plan called for the NRL P-3 to also be in the system while N42RF was out there. The NRL P-3 would target a burst of convection, either circumnavigating the convective system as in the Convective Burst Module of the Tropical Cyclogenesis Experiment or running back and forth across one side of the convective burst. The actual flight pattern flown was similar to that planned (Fig. 94), providing good radar coverage for the first sampling in the Frequent Monitoring experiment.
Elsewhere in the Tropics, T.D. #15 has become Tropical Storm Nate. Nate has wrapped convection around the center and is looking healthier this morning. Nate is underneath an upper-level anticyclone (cf. Fig. 92) and is expected to continue to intensify, but it is not a factor for operations.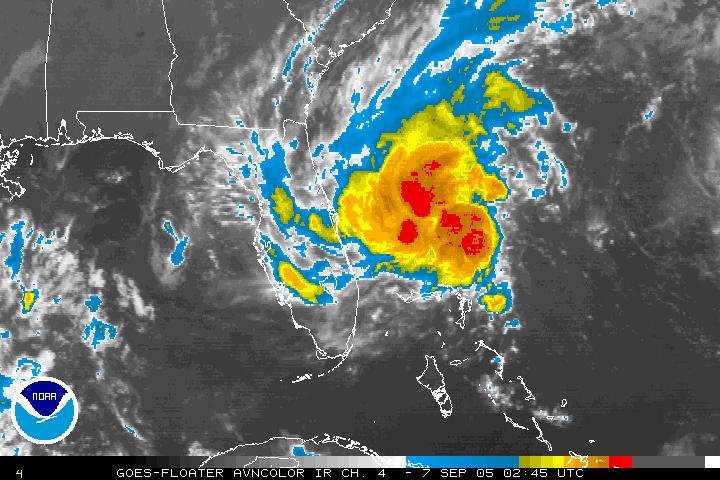 Figure 91. GOES-East Infrared image valid 0245 UTC September 7, 2005.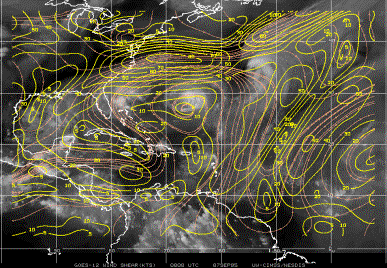 Figure 92. CIMSS-derived 850-200 hPa vertical shear (contour, kt) valid 00 UTC September 2005.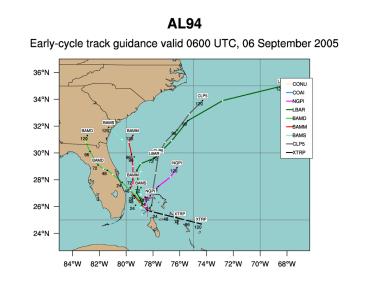 Figure 93. Track guidance for T.D. #16 valid 06 UTC September 6, 2005.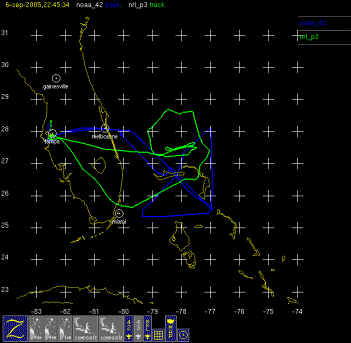 Figure 94. Track of N42RF and NRL P-3 for flight 050906H1.
Rob Rogers
HRD Field Program director
---