IFEX daily log
Sunday, September 4, 2005
There are now two primary areas of interest for possible IFEX operations. They are both off the Florida coast, related to the area of convection associated with the upper- level trough and surface front that is now positioned off the U.S. East Coast. An infrared image from the morning (Fig. 82) shows a concentrated area of deep convection located around 67 W and another fairly organized area of convection just off the Florida southeast coast. Some global models (Fig. 83) are now indicating the development of a vortex off the coast of Miami within 24-36 h, while the GFS also indicates another system developing around 30 N 65 W within several days. Should either of these systems develop, the low-level steering flow (Fig. 84) shows weak flow, indicating slow movement to any system that develops.
Tropical Storm Maria has now intensified to Hurricane Maria. It is out far east, though, and is continuing to move generally northward and north-northwestward. It is not a target for possible operations. Elsewhere, the Tropics are generally quiet.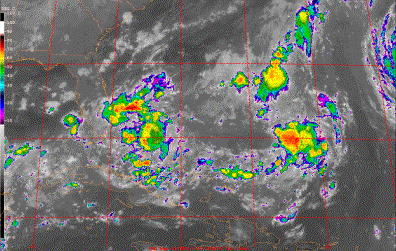 Figure 82. GOES-East Infrared image valid 1315 UTC September 4.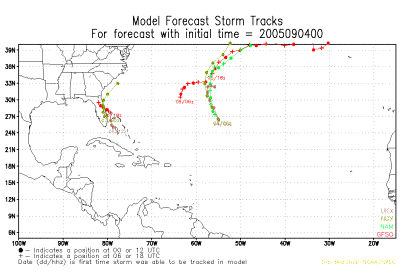 Figure 83. Plot of detection of vortices in various global models for model runs initialized at 00 UTC 4 September.

Figure 84. CIMSS-derived layer-average 700-850 hPa winds (kt) valid 09 UTC September 4
Rob Rogers
HRD Field Program director
---