IFEX daily log
Monday, August 29, 2005
Hurricane Katrina made landfall in southeast Louisiana at about 11 UTC with a minimum sea level pressure of 918 hPa and winds of 150 mph. N43RF flew a landfall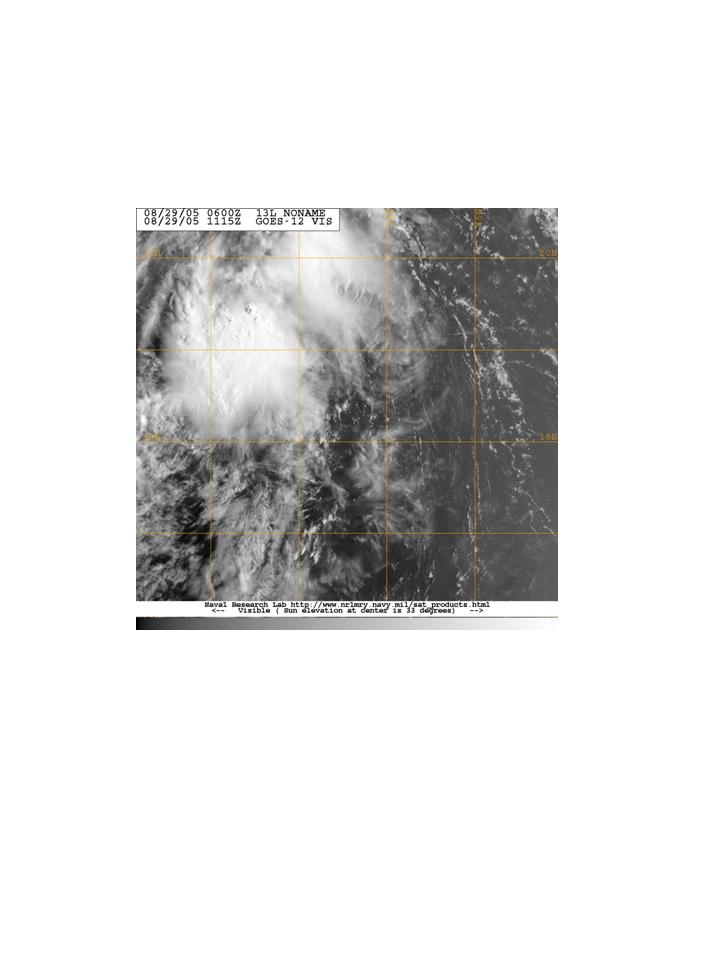 mission into Katrina, with a takeoff time of 07 UTC. Several legs were flown along the coast of southeast Louisiana, which provided NHC with valuable dropsonde and SFMR surface wind fields. Dropsondes were also released in rapid succession in the onshore flow to measure the change in surface wind speed as air moves from an oceanic to a landfall exposure.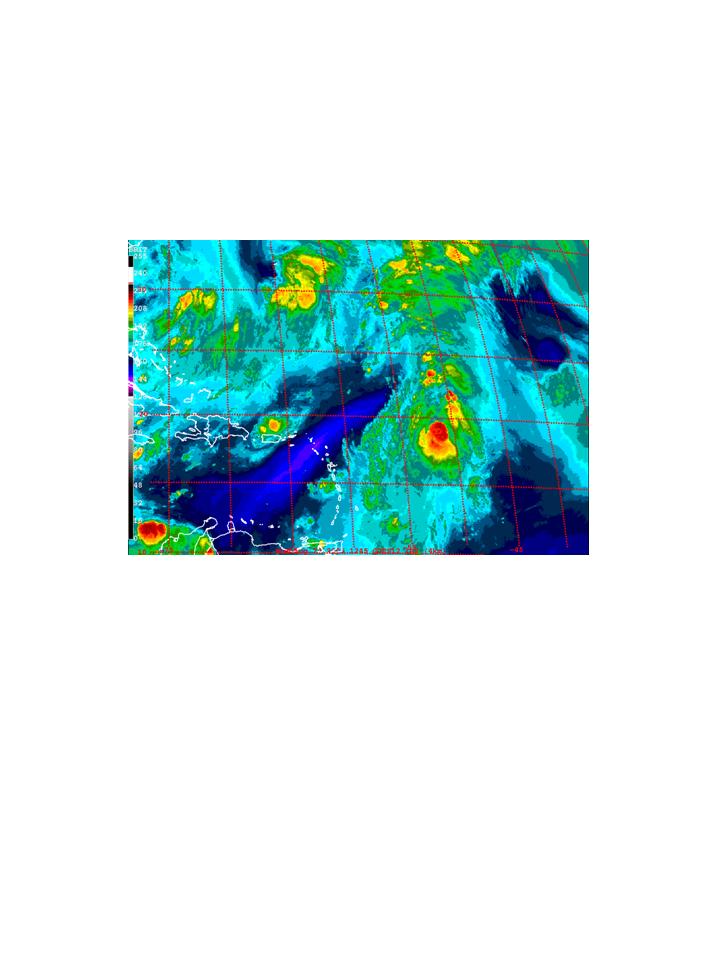 Elsewhere in the Atlantic, tropical depression 13 is in the western Atlantic near 18 N 51 W. Visible imagery indicates that it is not well-organized (Fig. 52). Furthermore, the environment is not favorable for intensification. Water vapor imagery shows a dry slot in advance of the storm (Fig. 53), while the vertical shear is moderate (about 20 km; Fig. 54). Track guidance for this system indicates that (Fig. 55), if it does
continue to develop, it will track northwest, far from the islands and out of range for possible operations.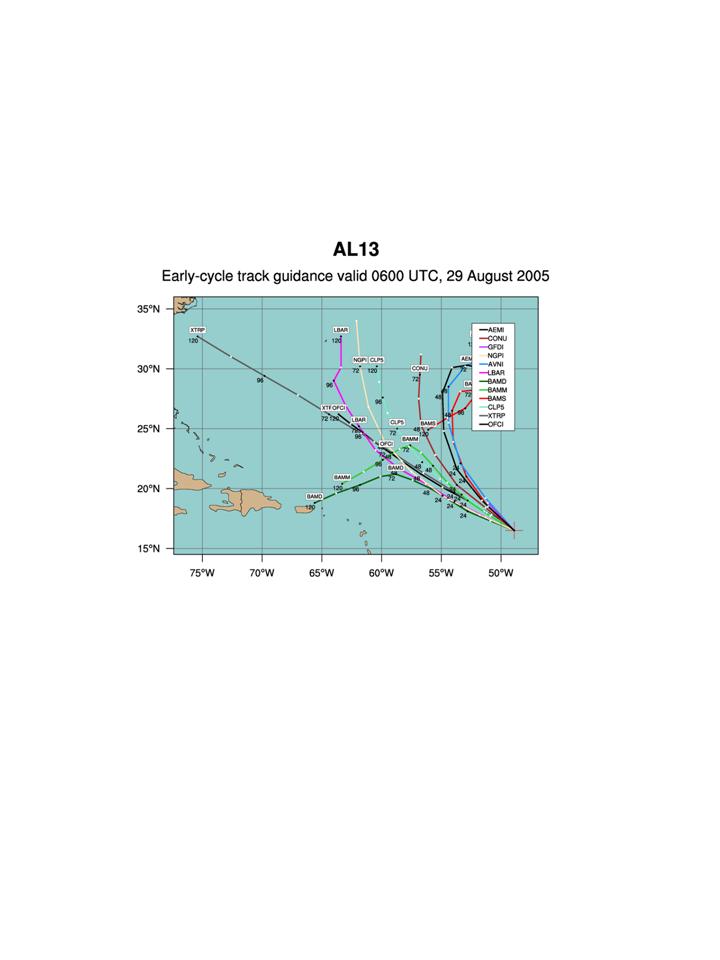 The only other feature of interest is an area of convection associated with a tropical wave located at about 14 N 24 W. This wave is in the far eastern Atlantic, well away from being a potential target anytime soon. N43RF completed its landfall mission early in the morning of August 29. N42RF is planning an Ocean Winds test flight Tuesday, takeoff time scheduled for 16 UTC.
Rob Rogers
HRD Field Program director
---