IFEX daily log
Sunday, August 21, 2005
Today was a down day for all of the aircraft. The plan for the following day calls for another test flight involving N43RF and the NRL P-3, takeoff time at 14 UTC. This will be a short flight, 1-2 h duration, designed to test the communication of LF radar data from N43RF to the ground and back up to the NRL P-3. Also during this flight the data acquisition system for the microphysics probes on N43RF will be repaired.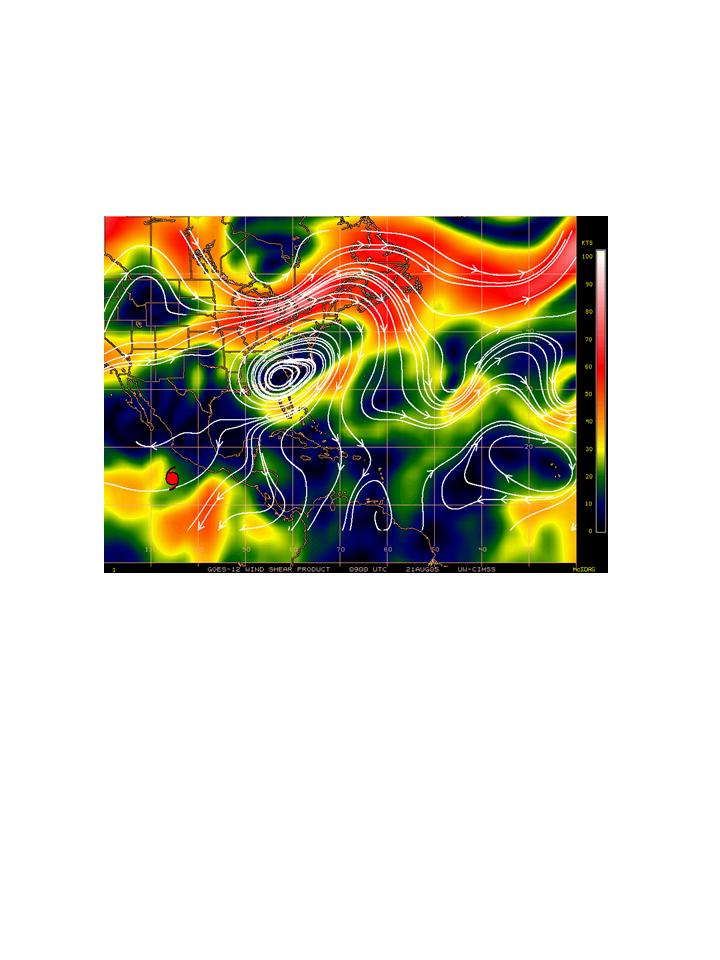 The weather conditions have changed little from the previous day. The remnants of T.D.#10 persist north of Hispaniola. The system is still disorganized, but there is some convection within the area encompassing the system (Fig. 16). The environment remains generally neutral, with moderate shear values over the system (Fig. 17). A few models suggest that this system could develop, but most do not develop it anytime soon. If the system maintains itself as it moves into the Gulf of Mexico, there is some possibility it could develop.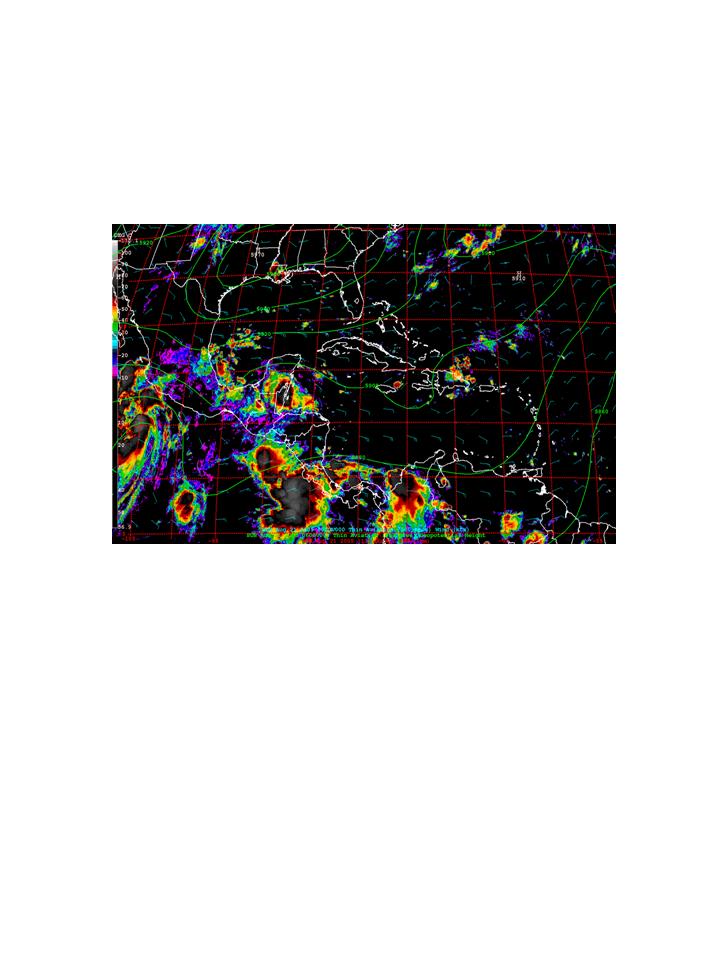 Elsewhere, there is a tropical wave over the southern Yucatan peninsula (Fig. 18).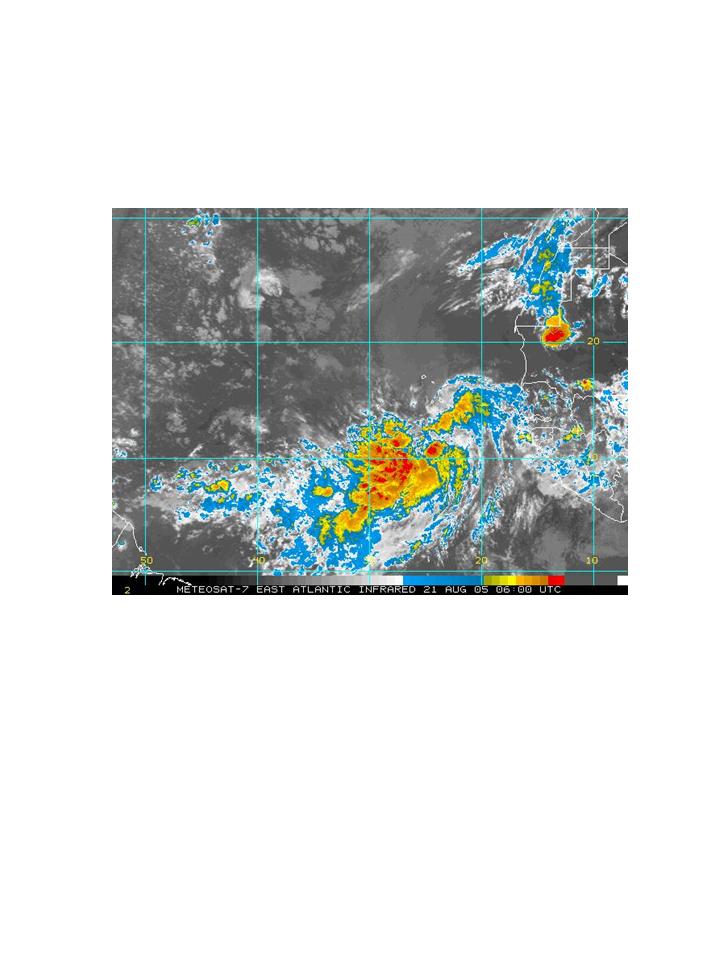 This system has the potential of developing, but it will be in the Bay of Campeche. The short duration that any developing system would have over water here precludes any possible operation. Also, there is a tropical wave that emerged off the coast of Africa the previous day. There is some convection associated with it (Fig. 19), but the system is very far away from being within range of any possible operations.
Rob Rogers
HRD Field Program director
---