IFEX daily log
Friday, August 19, 2005
Today was a scheduled Ocean Winds test flight involving N42RF and the NRL P-3. There were still some issues with the instrument integration on N42RF, however, so the test flight was scrubbed today. While the aircraft was in the hangar, however, we were able to access the RAMSDIS satellite server from the HRD workstation on the P-3 and download satellite imagery from HRD. This will provide a new capability to access satellite imagery in near real-time during P-3 missions.
The P-3's are down for the weekend. N42RF will continue to undergo tests on Monday, with a scheduled test flight on Tuesday. The plan right now calls for N43RF to fly a short (1-2 hr) test flight on Monday (14 UTC takeoff) in conjunction with the NRL P-3 to test communications from the NOAA P-3 to the RAINEX ground operations center and then back up to the NRL P-3. This flight will also test the distance necessary so that the satellite communications for the NRL P-3 are not interfered with from the NOAA P-3. This flight will also give us the opportunity to fix the data acquisition software for the microphysics probes on N43RF. The flight on Tuesday will test the communication of Doppler radar analysis products that was previously successfully tested on N43RF on last Wednesday's flight.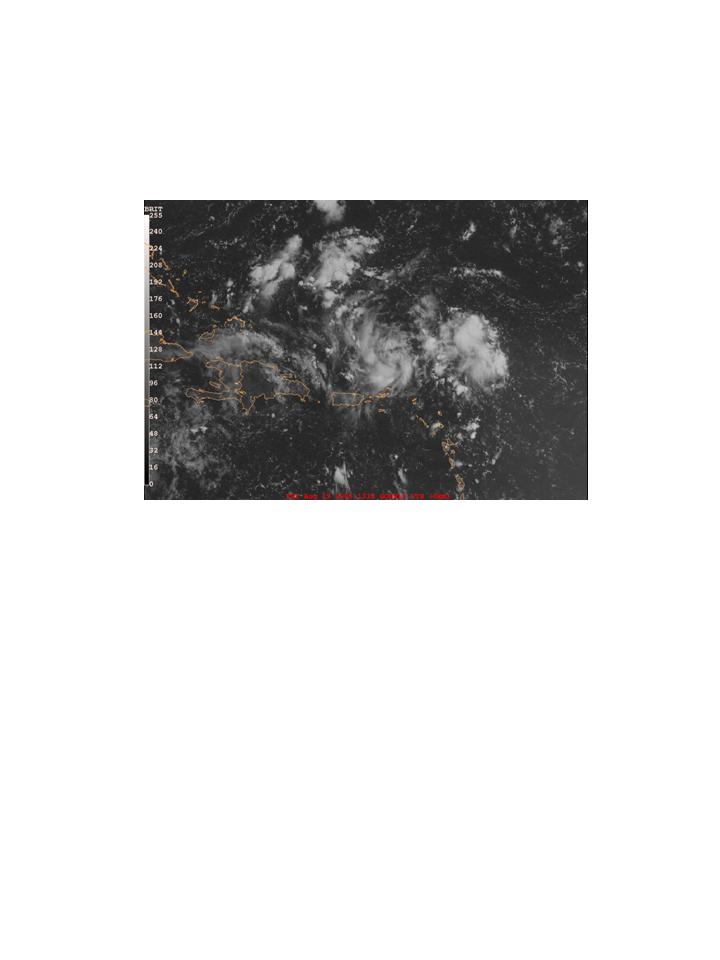 The remnants of T.D. #10 have dissipated. There is, however, some indication of a possible midlevel circulation in debris clouds north of Puerto Rico (Fig. 10), but there is no indication of development over the coming days. There is no other indication of development of any system in the western Atlantic, Caribbean, or Gulf of Mexico for the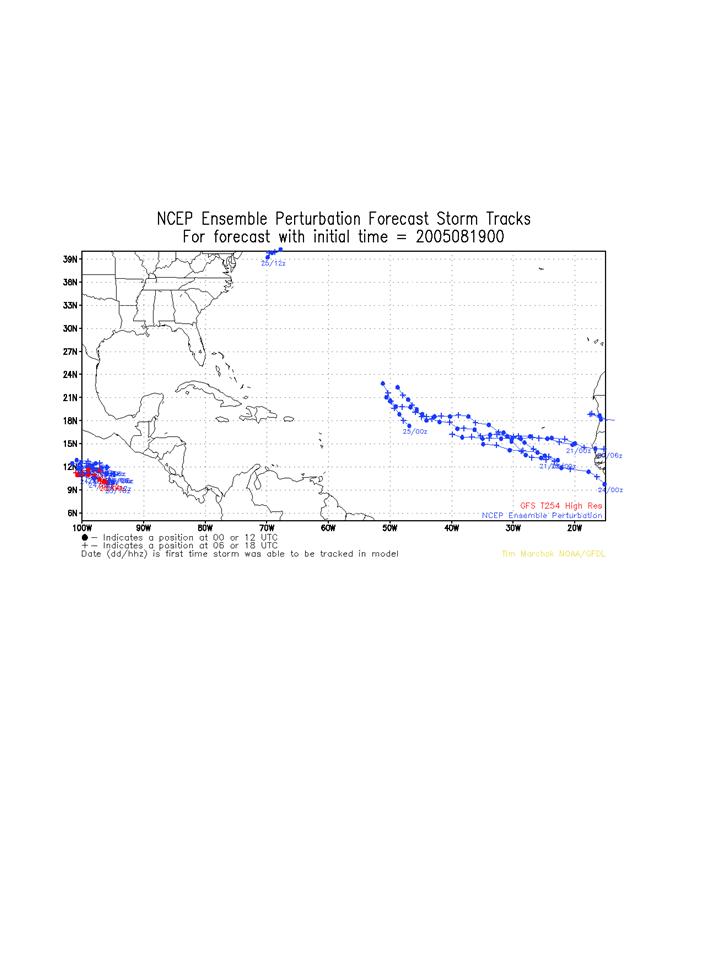 next several days. Farther east, there is an area of convection associated with a tropical wave that has moved off of Africa. Some members of the GFS ensemble suggest development in the next 2-5 days as this wave traverses the Atlantic (Fig. 11). Any operations into such a system would likely be a week away at best.
Rob Rogers
HRD Field Program director
---