Mission Summary
20050708H1 Aircraft 42RF
Dennis flight 2005
Scientific Crew (43RF)

| | |
| --- | --- |
| Paul Leighton | Workstation |
| Eric Uhlhorn | SFMR |
Mission Plan :
The NOAA N42RF will fly an NHC-tasked SFMR mission into Hurricane Dennis. The P3 will leave Boca Chica NAS, FL at 11:00 PM EDT and will recover at San Jose, Costa Rica at 8:00 AM EDT.
Mission Summary :
NOAA N42RF flew an NHC-tasked mission (0704A DENNIS) into Hurricane Dennis. Take-off time was 02:32 UTC from Boca Chica, NAS, FL. Throughout the flight the storm was located over or near Cabo Cruz, Cuba with a very small (<10 km) eye. The storm tracked at roughly 295° at approximately 14 kts. forward speed while the plane was making it's traversals.
The first traversal had inbound (05:02 UTC start) and outbound (05:50 UTC end) legs from the NW to the SE. A center was found at 05:24 UTC (20.25°N, 78.33°W) along this traversal. Sonde drops along this traversal were at the radii of Tropical Storm Force Winds (TSFW), NW and SE eyewalls and in the eye.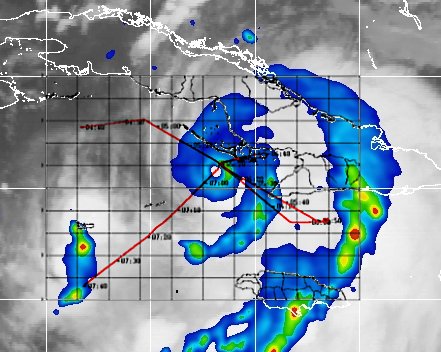 The track was reversed for the second inbound leg from SE to the NW with a center drop at 06:25 UTC (20.33°N, 78.60°W) and an outbound leg to the ENE with another eyewall drop, extending the leg landward to the east in the gulf of Guacanayabo near Manzillo, Cuba (this leg was extended as far as but not overflying land).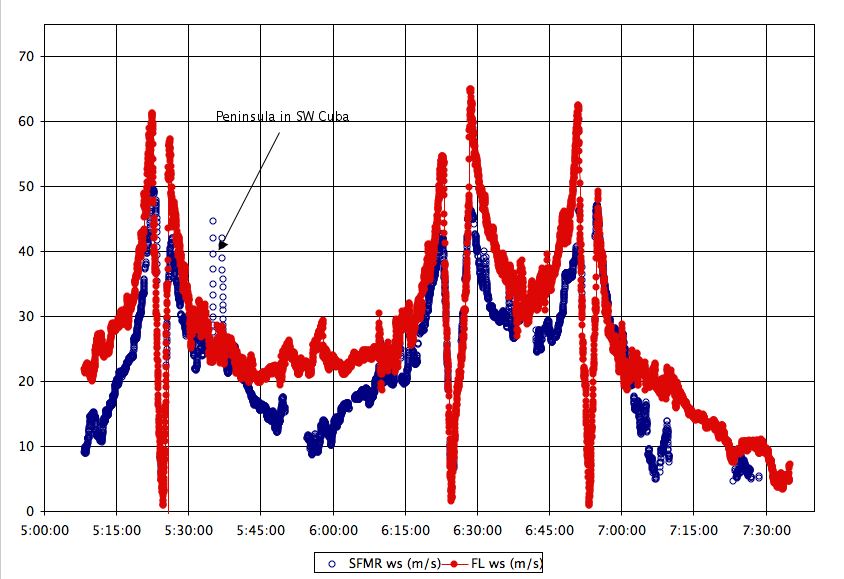 The third inbound leg was E to W to the center at 06:53 UTC (20.35N°, 78.70W°) with a drop in the E eyewall and center before turning and exiting to the SW and a drop in the SW eyewall and subsequently at the radius of TSFW to the SW.
The plane recovered in San Jose, Costa Rica at ~11:30 UTC.

Problems :
Paul A. Leighton
HRD
---
Mission Data :
PDF plots of drop data | One second listing | NetCDF file
Radar coverage

| | |
| --- | --- |
| Start | End |
| 02:43:29 Z | 08:19:09 Z |
---
Page last updated August 17, 2005
Return to Mission page.