Mission Summary
20140805I1 Aircraft 43RF
TDR Experiment into Hurricane Bertha

Aircraft Crew (43RF)

| | |
| --- | --- |
| Aircraft Commander | Harris Halverson |
| Co-pilot | Mark Sweeney |
| Co-pilot | Pat Didier |
| Navigator | Pete Siegel |
| Flight Engineer | Paul Darby |
| Flight Engineer | Joe Klippel |
| Flight Director | Rich Henning |
| System Engineer | Jim Roles |
| Data Technician | Steven Paul |
| Data Technician | Dana Naeher |
| AVAPS | Jeff Smith |
| Electronics Technician | Damon San Souci |
| Crew Chief | Lonnie Kregelka |
Scientific Crew (43RF)

| | |
| --- | --- |
| LPS | Lisa Bucci (HRD) |
| Radar | Jun Zhang (HRD) |
Mission Plan :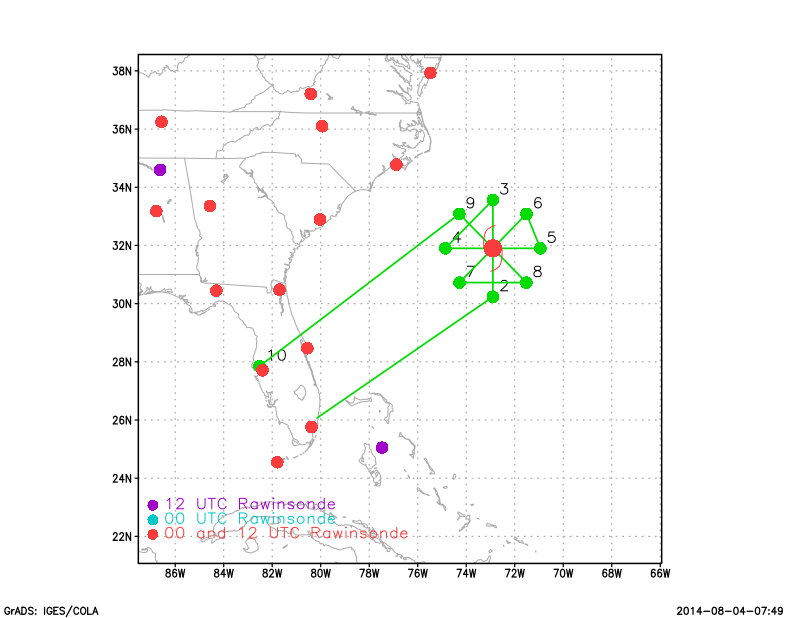 Proposed track
NOAA43 will conduct an EMC-tasked TDR Experiment into Hurricane Bertha. The aircraft will take off from Ft. Lauderdale, FL at 0600 UTC and recover at MacDill AFB, FL at 1200 UTC.
Mission Summary :
Take off
Landing
Ft. Lauderdale, FL
05:52 UTC
MacDill AFB, FL
14:11 UTC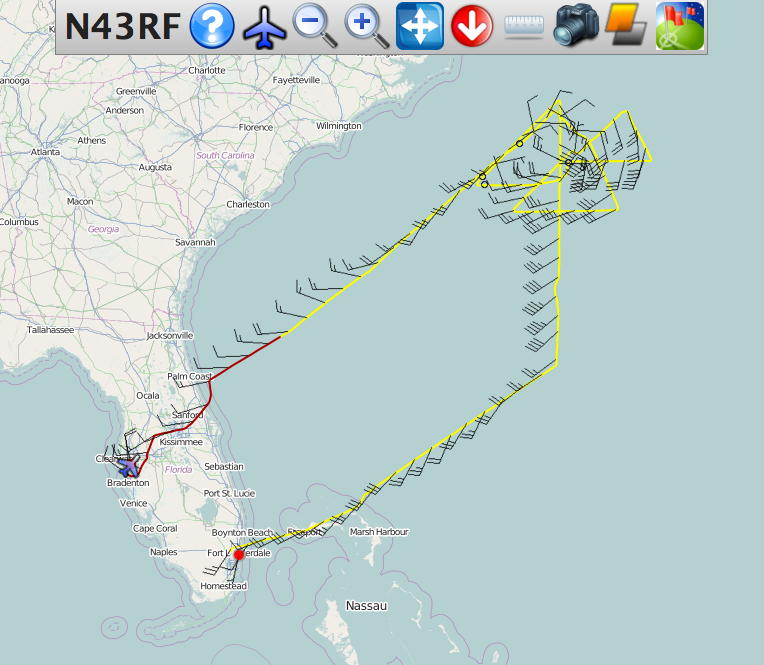 Final track
Mission Evaluation:
Problems :
---
Mission Data :
NetCDF | One second data | serial | Flight Director's manifest | Flight Director's log

---
Page last updated March 24, 2015
Return to Mission page.